Development News 03/03/2012
Thanks for checking out our latest news post! Without further ado, here is some lovely (and extremely epic) music for you to listen to whilst you read the post. It is the first draft of our Egyptian Class theme composed by the incredible Jon Bjork.

Allow the soothing Egyptian tones to make you want to kill some goddamn Vikings!!
First on the agenda - some level design! The outstandingly Canadian Nick Kirkwood has been hard at work, creating the basic layout of our level using BSP's. Many hours of calculator usage and stone-age level mathematics have lead us to this delicious screenie: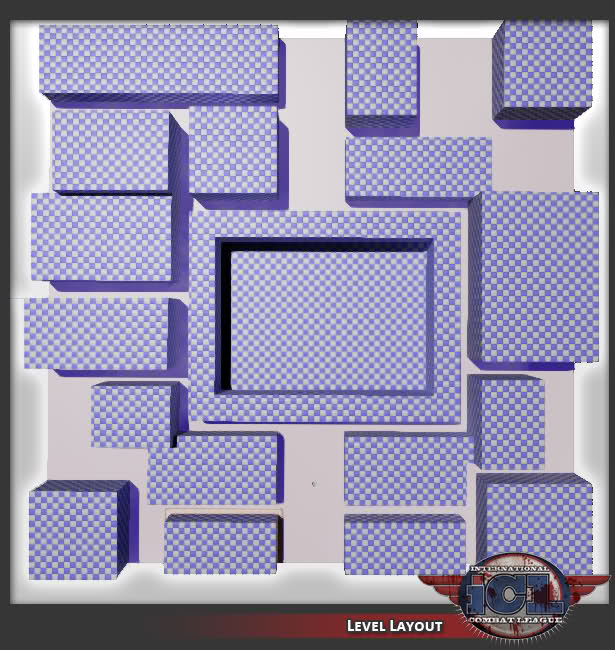 Cool right? Obviously you're gonna be able to run through buildings and get on roofs, so keep an eye out for such updates soon!
What next? Character modelling. That's right guys and girls, it has begun - the awesome concepts are coming to life. Emma, the very artist who created the concepts has brought a base mesh into the 3D world, taken it straight into Z-Brush to sculpt some basic anatomy: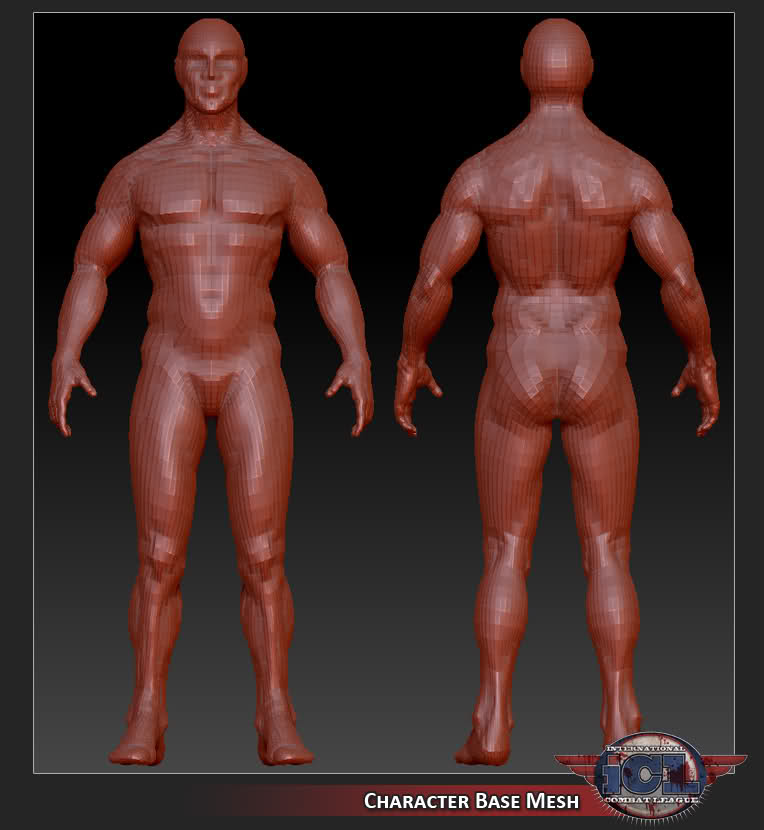 I hope you are all looking forward to seeing the next steps of this process as much as I am!!
This next screenie is a personal favourite of mine - as it contains our first particle effect - FIRE!! It can be hard to judge a particle effect in a still shot, but I assure you it moves with the necessary mysticism.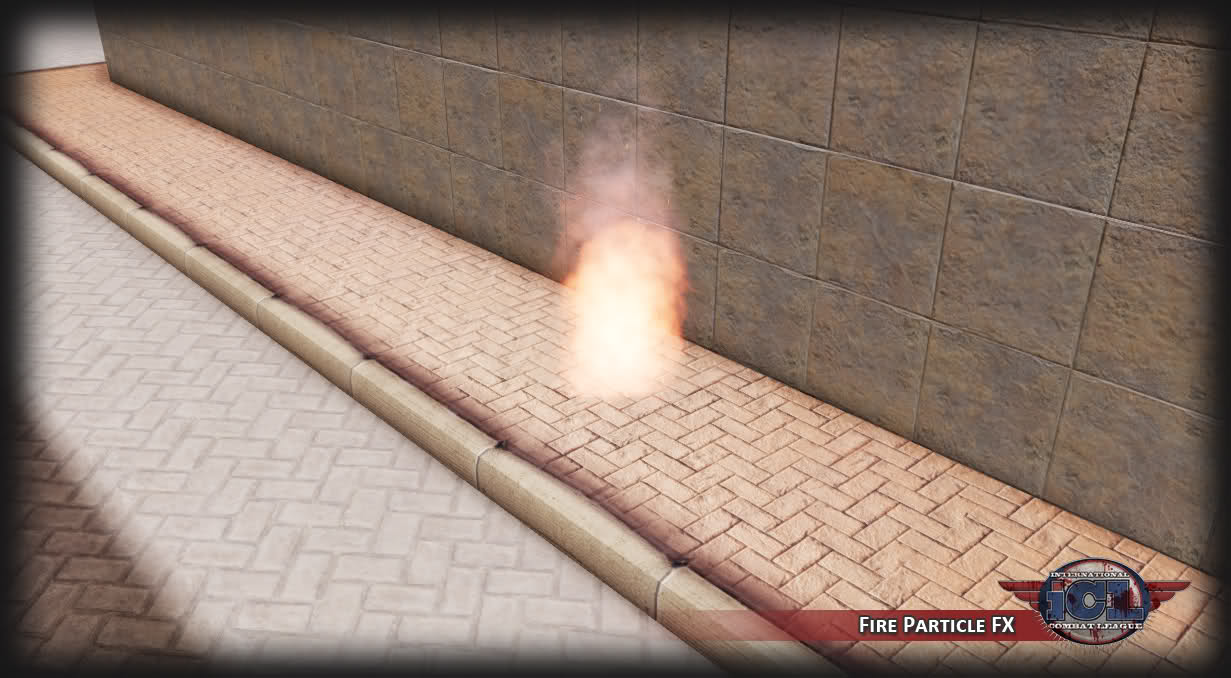 This screenie also gives you a sneak peak of our pavements (created by our new environment artist Kostya Sazanov) and some of our textures in all their glory.
Lastly we have a real treat. A new member to our flourishing team, James Frost has written a truly epic tale from the point of view of the Viking Character - in the arena. James has the wonderful ability of being able to transfer our vision into creative writing. Enjoy!!
Baldur stood underneath one of the arches of the courtyard, put his weapon to his back, and laid against a wall for a moment's reprieve. He was wounded, a gaping wound in his side from a Sioux bullet. He thought of the events that had brought him here. His father Hrothgar, a king of Geatland named for the great king of legend, had sent him here to make a name for himself, and for his kingdom. The time of heroes is dead, he thought, killed by the ambitions of men, with their
towers of glass and steel reaching towards the heavens, and their aims to supplant the Gods with their might. But through this contest, a hero might be named. A legend might be born, and the days long past that Baldur longed to see might be reclaimed. It was more than enough motivation to take a few bullets to the hip.
As Baldur meditated under the dull roar of the crowd, muffled by the shield that guarded them from becoming collateral damage, he listened for the soft scrape of a Sioux scout's boot along the earth, or the hard soles of an Egyptian, but heard none. He knew he was being granted this reprieve because he was clothed in the shadow of the arch above him. They called it camping. Hiding…and Vikings do not hide. A Viking stands tall for battle.
So Baldur gritted his teeth, and pursed two fingers into the wound in his side, pulling out a two-inch long Sioux CheyTac bullet. Baldur dropped the bullet to the ground and glimpsed a familiar sight out of the corner of his eye: the Sioux scout that shot him climbing out of his perch some ways away. This was Baldur's moment. He removed the XM240 Jörmungandr from his back - a minigun the size and weight of a grown man – and lunged towards his enemy, as the Sioux noticed his quarry wasn't yet down and moved to reload his rifle. As Baldur bounds forward to the ascending roar of the crowd, he cannot help but think that this is what he lives for; that live or die, he would have a tale to tell. He would be a legend.
Gripping stuff wouldn't you agree?
Well that wraps up the presentation of the work we have been doing towards the game development. Keep your eyes peeled for a new environment concept going up in the next few days that will blow your mind!
We are looking for talented animators and UI Artists. Tell your mates! See our recruitment thread here.
In the mean time don't forget to track us, and please like us on Facebook and follow us on Twitter!!
Over and Out.
- Rowan Moss
Lead Artist & Co-Director at Mosswood Games