Hello everyone,
i had this idea long time ago and i did already some Models (unskinned) for it... but i am not able to mod anything...
Ok this is my Idea:
I thought about 7 Factions..., because everyone can identify with one of this Factions for his motherland.
The Factions:
NAC ==> North American coalition (USA)
SAF ==> South American Federation (Brazil, Mexico, a.s.o.)
ER ==> European Republic
RUS ==> Russia
EAK ==> East Asien Kingdom
ISA ==> Independent State of Australia
AUC ==> African Unity Coalition
For example i am comming from Germany, and i want to play the ER faction against a Player from Russia with RUS, or someone from Australia plays against an African one a.s.o. ...
every Faction gots some Special units ,unitupgrades and/or unique units (like in RA2)
next thing:
Every Factions are splitted into 3 ( 4 ) Forces:
( Naval )
Airforce
Special Forces
Artillery
That enough for now, more ideas wanted !!!
How should the weaponsystems work ?
which timeline ?
how and which resources should be used?
Let us discuss !
and last but not least here some models
Headquarters Building

Barracks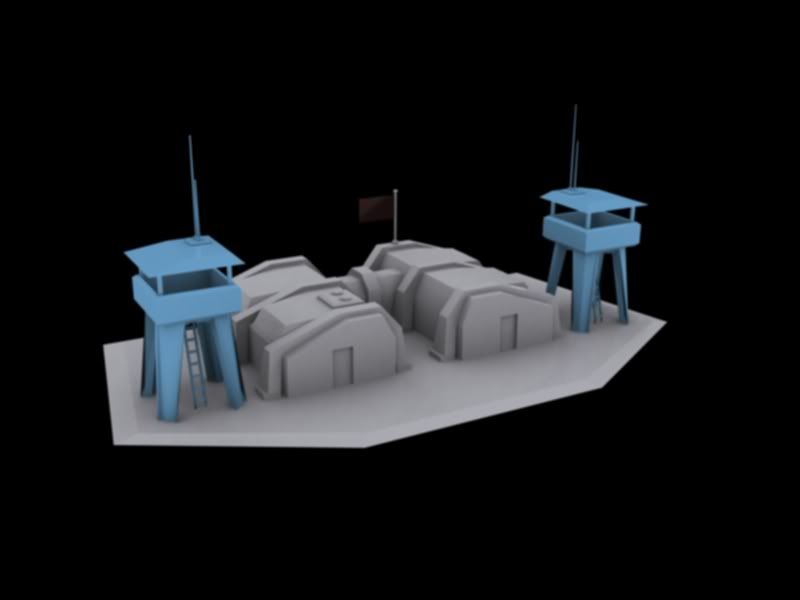 Radardome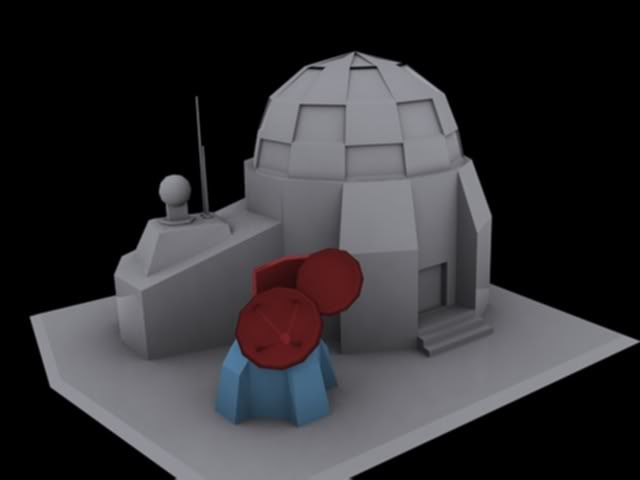 Weaponsfactory

Guardtower with Energyweapon

Powerplant or silo or something

The Construction Crane

Greetz Ribot1980