Hi all!
I want to show you a really interesting game!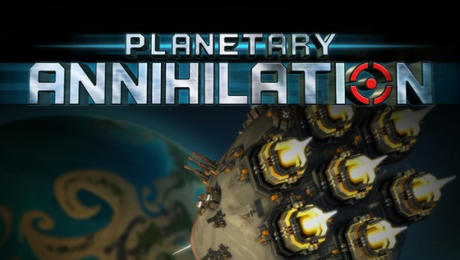 The game is going to be developed by Uber Entertainment and will be funded via Kickstarter.
Uber Entertainment is an independent game studio founded in 2008 by a team of industry veterans who wanted to create high quality games in a small team environment. In 2010 we released our first title, the critically-acclaimed Monday Night Combat. In 2011 we brought MNC to Steam and in 2012 we released Super Monday Night Combat, which we continue to update weekly.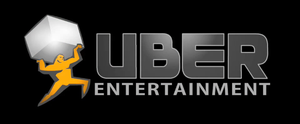 The developers worked on games like
C&C Generals, TES Morrowind, Supreme Commander, BfME and Total Annihilation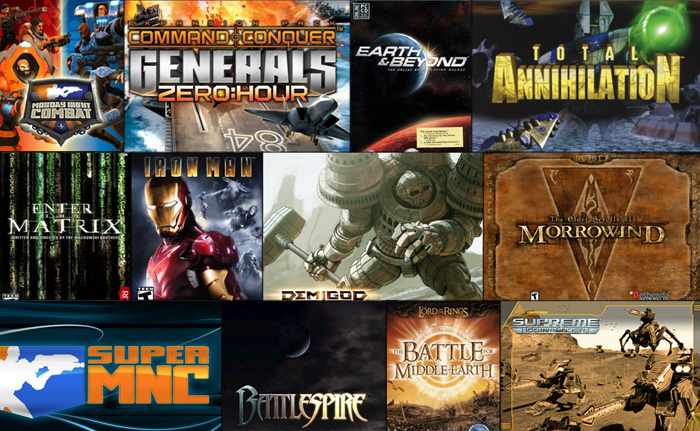 What kind of game is it actually?
You can compare it with Total Annhilation or Supreme Commander.
From the Kickstarter website:
Planetary Annihilation brings RTS gameplay to a new generation of players in a way that's never been seen before.
Planetary Annihilation brings Real-Time Strategy to a new generation of gamers in a way they've never been seen before: Total Annihilation-inspired gameplay on a planetary scale.
We all know that the RTS genre has taken a hit. There just aren't that many quality original RTS games coming out. If you love to play games like Total Annihilation your options are pretty limited. This is where Planetary Annihilation comes in. It is meant to be a truly innovative spin on what RTS games can and should be.
A Solar System Is Your Playground
Expand your empire to harness the resources of entire solar systems to create vast armies with which to annihilate enemy planets, destroy rival systems and win the Galactic War!
Pick Your Battles
Play a quick skirmish with a friend on a single planet map with a low unit cap or a 12+ hour game with 40 of your closest frenemies and thousands of units. You can also hone your skills against Planetary Annihilation's AI or team up with a friend against multiple AI's.
Advanced Command and Control
Planetary Annihilation's order queuing interface allows you to control massive armies spread across multiple worlds with ease. Get strategic views of the action anywhere, anytime by zooming in and out of the war zone, and use split interfaces and multiple windows to keep an eye on multiple battlegrounds at once.
Procedural Planet Creator
Create custom or randomized maps with our procedural planet creator. Like what you see? Save them and share them with the Planetary Annihilation community.
Streaming Resource Economy
Use resources to build mega projects. Assign swarms of construction units in realtime to manage your economy. Reclaim wreckage and terrain to quickly regroup after a battle.
War Machine
Planetary Annihilation's rendering engine is brought to you by the team that developed the rendering engines for Total Annihilation and Supreme Commander. Our engine will allow you to explore vast, new procedural worlds with diverse terrain and build on everything from small, airless rocks to huge earth-type planets. No two maps are exactly alike.

Client-Server Networking Architecture
Other than Total Annihilation, which was asynchronous, most Real-Time Strategy games use a synchronous networking model, which means that all the computers in a given game are held back by the slowest machine. The Planetary Annihilation engine uses a client-server model so that the "heavy lifting" can be done on a game server, freeing up gamers' machines to engage in bigger battles with more players!
Advanced Modding features
Create new units, gametypes, maps and planet archetypes. Run your own servers with your own sets of units and game modes.
Let's face it, game publishers today want sequels in very restrictive genres. In many cases game publisher overhead makes small projects not interesting to them.
That's where you, the RTS fan, comes in.
It's very unusual to put something like this in front of gamers this early in the process. We are in a new era where you get to decide what we spend our time on. Planetary Annihilation is meant to be a truly innovative spin on what RTS games can and should be. You as the customer get the ultimate vote in whether we make this game. Your dollars are your votes and the better we do the more resources we'll have to bring you a great game.
Please support us, tell your friends and participate in the discussion. Huge, 3D battles across multiple planets awaits!
You have to notice that the images on the kickstarter website just show how the game could look like. For more information go here and watch their video about this game.
Some things which are confirmed already:
Offline / LAN play support
By popular demand we are happy to announce that we will support LAN play and running your own servers! There will be elements of the game that are online only and will only be available when connected. For example things like player stats, auto-updating, metagame etc. However, we feel it's important to be able to have an offline experience as well. DRM-Free
For offline play, the game will be DRM free. For online play that gives you access to the global community and social features, you will need to be logged in.
Multiple Language Support
At launch we are committing to support at least English, French, German, Italian, and Spanish. Other languages may follow based on demand.
Sharable Custom Commander
By popular demand we've decided to allow the $1000 level custom commander be sharable. We will send you 5 codes that you can choose to share with your friends. They can use the code to get access to the commander unit.
64-bit Support
We're confirming support for 64-bit operating systems.
Linux Support
You spoke, we listened; Linux support is confirmed. This is not a stretch goal. We are supporting it right out of the gate.
I for myself am looking forward to this awesome game!