Community is the lifeblood of any game, when you cut out multiplayer, you lose the beating heart.
The communities of those games with substantial amounts of high quality mods, simply aren't prepared to also loose the communities they have worked, so hard to build.
Mods like Project Reality have already worked with Forgotten hope to develop there own replacement.

Whilst great mods like First Strike are still working on their options,
Stargate - Empire at War: Pegasus Chronicles have opted to use a free vLAN service to reconnect their fans.
ARMA 2 Mods will be affected but ARMA 2 will be kept online by steam works integration.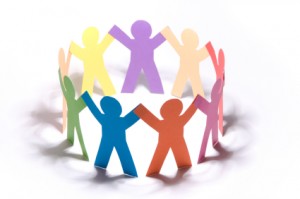 Lend your fellow modders support and share this information so they can also reconnect with their players.
Players and fans, show your support to the developers and voice your choice on how you want to play.
This is a wiki style article, you can update the page with up to date links or other solutions.
Rorisup emailed in this great article that lists fixes for the games affected by the shutdown.
The info supplied is about completed solutions and workarounds that are in development.
That will provide Alternate Master Servers and restored online functionality to many games without the need for 3rd party vLAN software.
---
"Here's what I've found: these are the most popular games from the Gamespy shutdown that have already gotten community solutions or are in the process of getting them for complete restorations of Online functionality" Rorisup

Crysis
Link:- Germancrysis.com
Made and ready to install.
---

Crysis Wars
Link: - Online-gaming-world.com
Their solution is in beta at the moment.
---

Battlefield 1942
Link: - Forum.bf1942.sk
Set up and ready to go
---

Battlefield 2
Link: - www.revivebf2.com
They are working on it, but it requires a lot more work than all of the other titles because they're also restoring rank functionality but not saved rank data of course, which is a lenghty process. Update is TBA.
---

Battlefield 2142
Link: - www.revivebf2.com
Are doing a great job - will also do 2142 if no one else is doing it.
Noboy else seems to working on it at the moment.
---

Medal of Honor: Allied Assault
Link: - Gametracker.com
The tool hasn't been released yet but it's nearing launch.
---
Star Wars Battlefront 1 & 2
Link: - Gameshare.co
Set up and ready to go.
---
Non EA Games
Halo
Link: - Bungie.net
Bungie themselves set this update up with the help of the community. I think this will auto-update but it's good to show this nonetheless for the option of manual updates.
---

Dawn of War Series
Link: -Polygon.com
The older titles, the original and it's expansions and also the sequel and its expansion Chaos Rising too, are all being updated to use Steamworks.
---
S.T.A.L.K.E.R.
Link: - Gsc-game.com
The Stalker trilogy's multiplayer games have also avoided Gamespy's demise, Information on the changes and links to the new dll's that are required can be found in this thread at GSC.
---
Again thank you to Rorisup for this great collation of workarounds, if you have any other workarounds.

This is a wiki style article, you can update the page with up to date links or other solutions.