UI and usability of the game are two big focuses for this first release. I want to get in the most efficient and easy-to-use system to navigate the game early so that I don't have to go back and redo it once more has been built. I also want to add in as many options as possible for players, given that different people will have different setups, keyboards, monitors, etc. I've also had a lot of requests for people with different setups to make them all viable, and as such, this is a quick update about the usability of URR.
For starters, three font sizes will ship with the game. They are 8×8, 10×10 and 12×12, and you can put in your own fonts if desired. Changing the font size automatically updates and alters the window size to reflect it (you don't need to restart). Examples of main menu options screen on the three fonts below (open to see full size):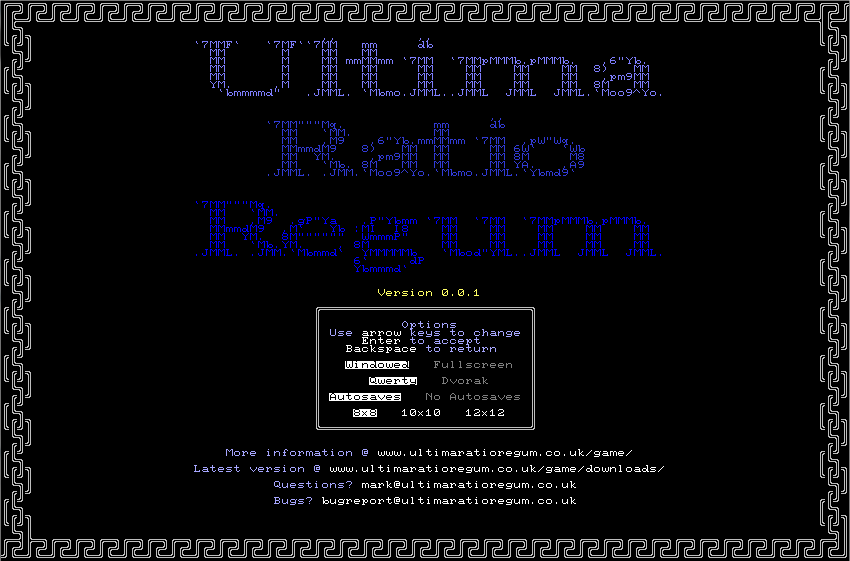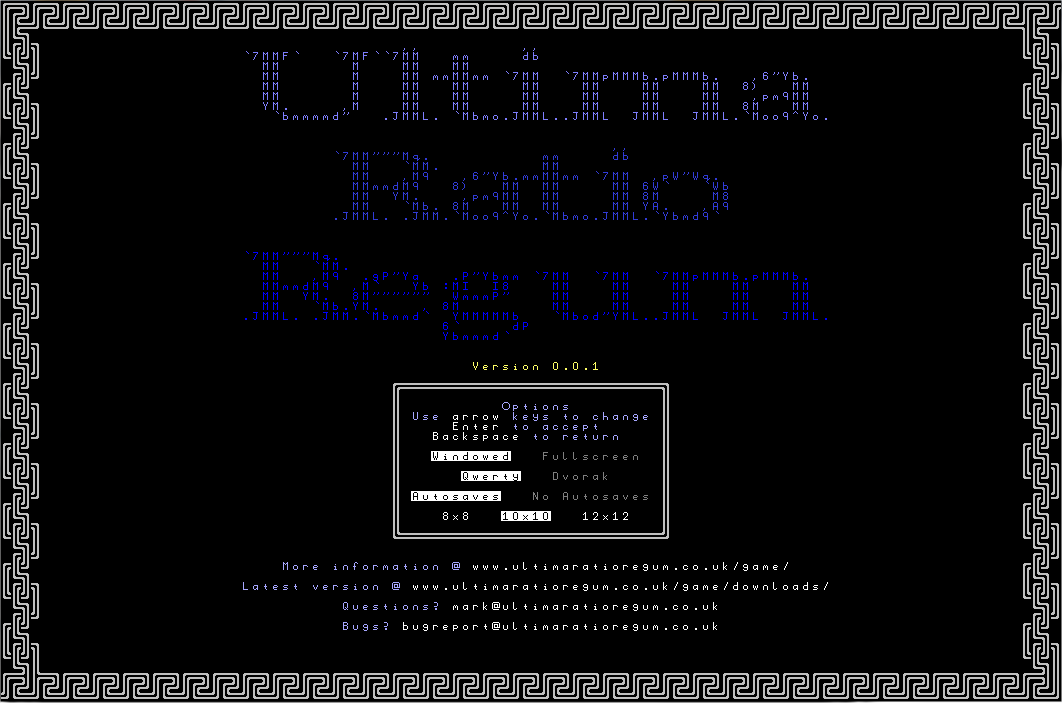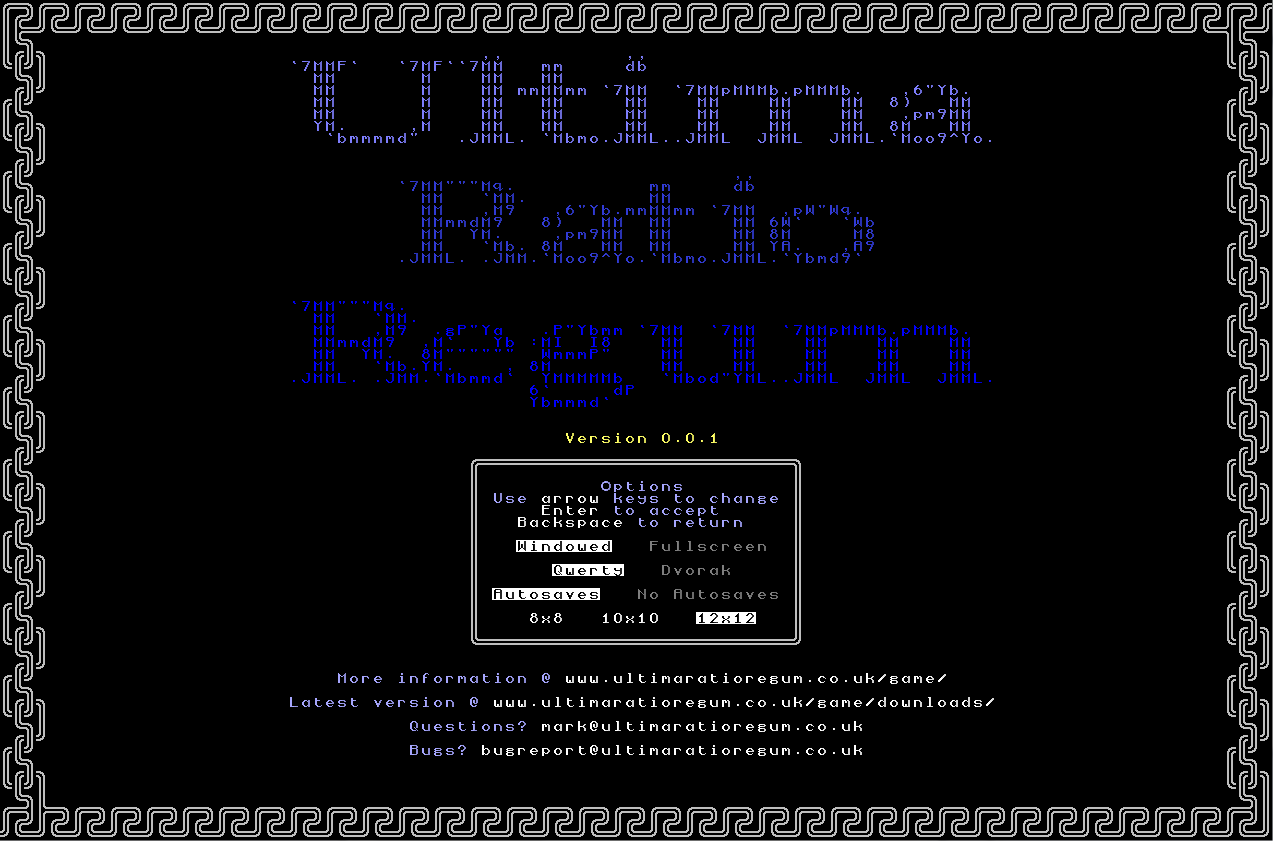 Links:
Media.moddb.com
Media.moddb.com
Media.moddb.com
So that's screen sizes. Additionally, I know a lot of people use Dvorak, so that support now exists, along with autosaves and the options to fullscreen. Are there any other technical options people would like? I'm afraid resolution-changing isn't on the list, simply because there's a lot of information which needs to be on the screen at any one time.

You can read more on my devblog, Facebook page, or Twitter feed. The devblog is updated weekly on Mondays, Facebook a few times a week, and the Twitter roughly daily. Plus, those who follow will get updates first, and will likely gain access to the alpha (or particular facets of the alpha) before the general public. We're onto roughly a month and a bit now until a first 'tech-demo'-esque alpha release. Stay tuned, and let me know what you think!