Ultima Ratio Regum's world generation is continuing apace! There are currently seven major biomes, and the last of these is the one I want to particularly talk about today:
- Tropical: dense jungle, lots of hills, some mountains.
- Savannah: sparse, few hills, borders deserts.
- Desert: sand dunes, rare oases (a future news update!), occasional caravans, camps or trading posts.
- Temperate: grassland, some forests, some woodland, some mountains; many civilizations!
- Taiga: lots of forest, few hills, much colder than temperate.
- Tundra: sparse, cold; a favourite retreat for criminals or mages.
- and, finally, Polar.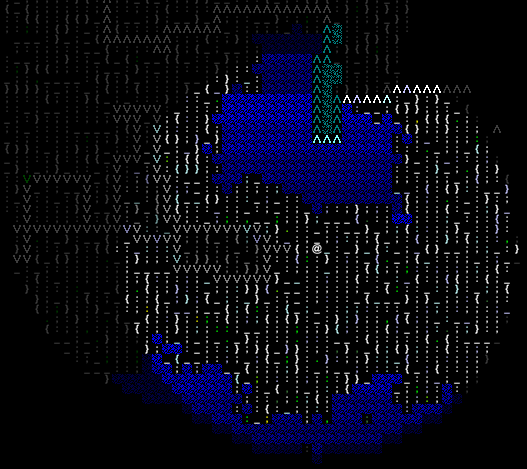 The polar regions are getting particular development attention at the moment. They are primarily snow, but also contain layers of ice, with water underneath. Particularly heavy creatures have the ability to crack the ice and fall to the water below; similarly, falling from a great height will result in the ice breaking. Water is also different depending on the biome, so the stuff here is much more deadly to your health than a pleasant tropical lagoon near the equator.
Also visible in this image are coastlines and currents! Water from oceans or connected to oceans laps against the shore, while water in lakes remains relatively still (rivers are the next development objective). Very small creatures will sometimes struggle against the current, but humans and larger don't have any trouble with it.
Polar regions are also going to get particular attention for the alpha when ruins are created, as many a civilization has lived and died in these harsh regions...
You can read more on my devblog, Facebook page, or Twitter feed. The devblog is updated weekly on Mondays, and the Twitter/FB roughly daily. Plus, those who follow will get updates first, and may gain access to the alpha (or particular facets of the alpha) before the general public. Stay tuned! : )