Hey Everyone,
It's been an exhilarating couple of days, I made my first animation yesterday and it went surprisingly well, the video is in the video tab, but it's not much worth showing in this post. The game is becoming increasingly polished and I'm making small improvements to many aspects of the game, making it feel a little more complete overall.
One of the main things I've added was the pickup system, this allows me to easily add new pickups, such as the slow motion pickup quickly and easily. The slow motion pickup (Cooler sounding name pending) does essentially what it says on the tin, when i bring more timing based challenges later on in the game, it will become a huge bonus to have on your side. The pickups can be easily activated at any time during gameplay. The icon in the top right of the screen indicates which pickup is available.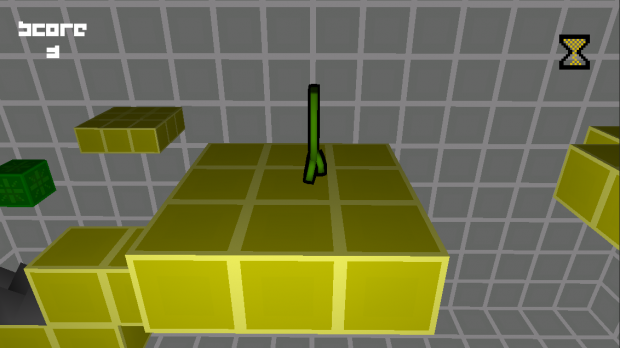 This pickup system will be utilised by adding a tonne of extra pickups on top of that, including stuff like flying, invincibility, extra nanites (score) and more!
Also I've finally narrowed down a loose storyline that the game will follow, Twist (our little green friend), is a nano-biological experiment funded by the government for surveillance and espionage purposes. During the course of the game you will follow the "story" of Twist as he completes observation exercises testing his skills. The game will feature entertaining, marginally humorous comedic elements and a player-driven story that may just fight off boredom.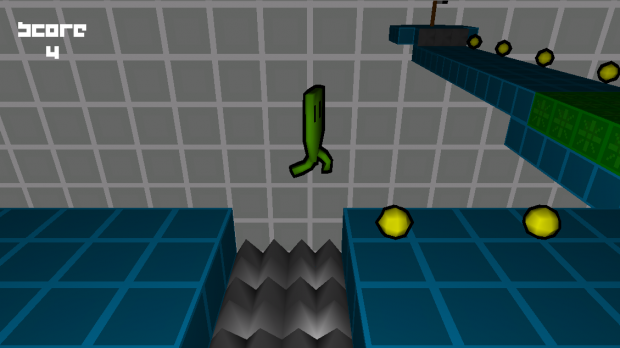 A picture, for those of us amongst us that have the attention span of a pea, including I.
On top of all this, I also added an introduction to the level by rotating during the countdown sequence around Twist to show the level and any obstacles that may get in the way, this should give a feel for the levels and surroundings, giving players their bearings in the map. I also added a FOV option that adjusts the Field of View of the camera in the options menu, letting players choose the view that suits them best.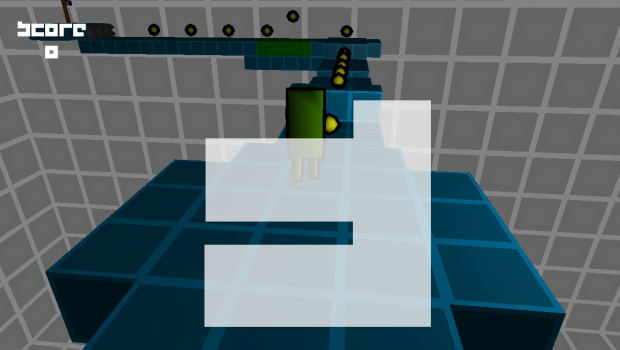 So that's what's going on so far, I am looking into adding a storyline framework that will make it incredibly simple to add dialog to a level and at different points along the level. This should really start to pull the game together and once I polish up the first few levels and storyline I will be able to take on a couple of Alpha testers before I release the official Alpha One build.
The Alpha One build will be available from Indievania and IndieCity, I am planning on releasing the game on the 15th September on Windows and Mac. A Linux release will come later, once Unity 4.0 is available. To keep informed about release and other development news, make sure you follow on Twitter, like on Facebook, and check out the website.
Twitter: Twitter.com/purplehatch
Facebook: www.facebook.com/twistgameuk
Website: www.purplehatch.co.uk
Thanks,
Jordan