I decided to show you how I create the levels for The Platform Shooter. This is a short picture series from creation process of ninth single player level. While not really a tutorial it might still help you in making your own levels.
Step 1. Sketching
I usually make a rough sketch of the level on paper first, because it is easier to make radical changes on paper. When I'm happy with the overall layout of the level I launch the game and start building the level using the built-in level editor.
This sketch for level SP9 was drawn laying in a park: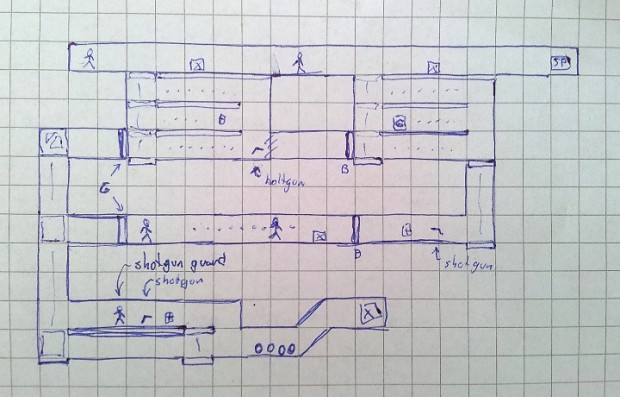 Step 2. Walls
First thing to do is place all wall/floor/ceiling blocks based on the sketch: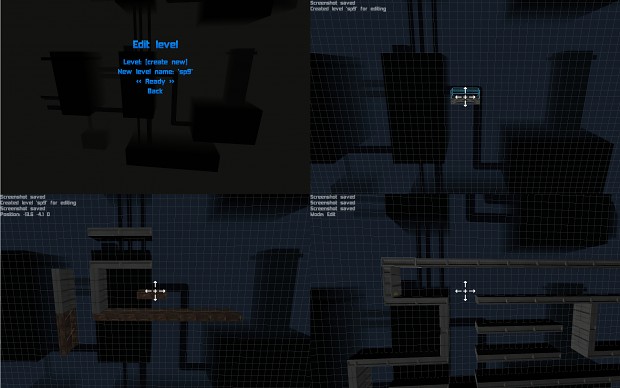 Step 3. Lighting
Now that all walls are there it begins to look like the level I planned, but it is way too dark to see anything. Let's add some lights: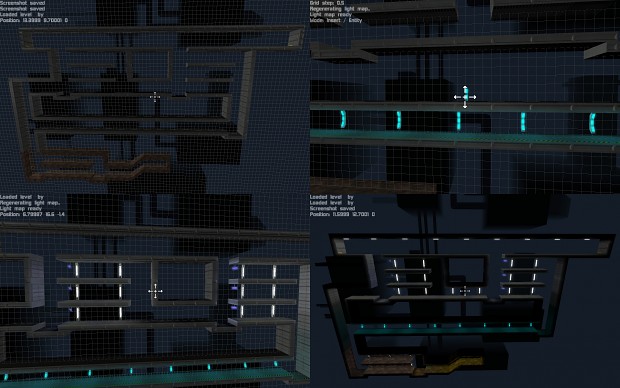 Step 4. Platforms, enemies and items
I usually start by placing all elevators, moving platforms and doors, then all immovable items and decoration. Finally I add enemies and collectable items (weapons, medikits, power cells).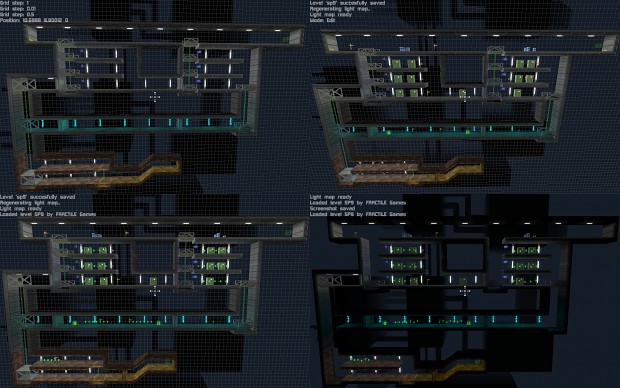 That's it, the level is almost ready. After setting the level properties (title, author, etc.), it's time to test it.
Step 5. Testing
This is how the level looks in action: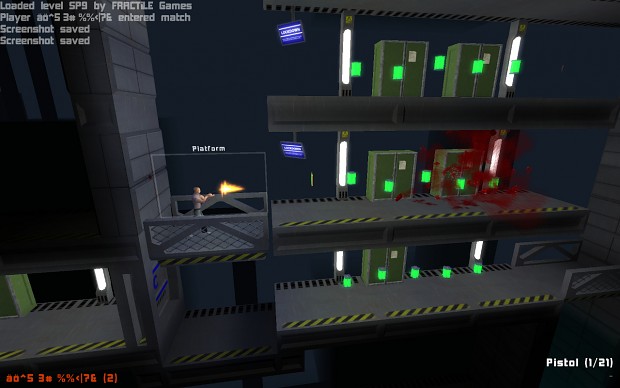 I do a lot of tweaking during testing phase. Enemies and weapons are added or removed if some part of the level seems too hard or easy, lights are added if some parts look too dark. When I have gotten used to the level I make one clean play-through and see how long it takes to complete the level and go back to editor to set the target time for level based on that.
Writing this I noticed that I have forgotten to add the dragon eggs at end of the level (the round things in the sketch) :)