Update v.0.1.5a has been released!
We have released the new update for StarForge. It contains many new features such as ingame inventories and a main menu system. It was alot of work developing, as we had to make many design decisions along the way. However, we hope everyone enjoys it and please let us know what you think!
What's Changed In Version 0.1.5a:
- New atmosphere and cloud system. Much more optimized than our last and should work on all computers.
- You can now buy items in our online store and play with them in-game
- 2 New 3D Leaf Tilesets can be bought in our store
- Full Inventory/Crafting system
- Full main menu system and In-Game Menu system
- Hologram system for placing objects, "E" key to delete objects, use scroll wheel to move hologram forward or back, and hold down left mouse to rotate hologram before placing.
- In Game Web Browser supporting flash and secure HTTPS
- L-Shape turret, will be useful for stopping vehicles in the future.
- Many tweaks and fixes to the physics movement system
- Enemies use physics to hurt you now
- Death and Blood
- New Canyon Level
- Multiple enemy sizes
- Space background improved
- Dynamic wind effects while falling and dynamic reverb
- Alot of other backend changes for optimization ect.
Some Notes:
- You can create infinite blocks and place them. Just go to the crafting screen, click on the blocks, then click the craft button. They will now be in your inventory where you can place them on hotkey slots.
- When in the inventory, simply click with you mouse to pick up an entire stack of your crafted gear. By holding and dragging you will only move one at a time.
- You will have to log in to play. Please let the store page(the one that loads after you login) load up fully, this is required for authentication.
- Digging is disabled for this update. It will be in a future update.
Known Bugs:
- Our menu currently has a bug where you have to hit the main menu twice after being in the browser.
- Your gun shoots if equipped while your in the inventory
Click The Link Below To Download The Update: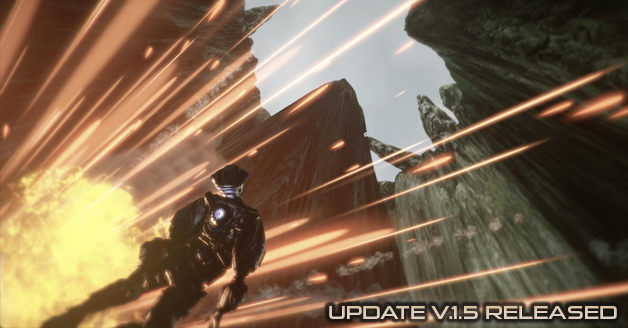 Please follow the game for more info at: