Pulsedrive shall be a dynamic and colorful experience. Therefore we decided to use a day-night-cycle with completely changing atmosphere for our first environment.
---
>>Skydome
Core idea is a big skydome consisting of fields embedded in a metal frame. This fields are lamps which can be adjusted in dependency of the current daytime. In addtion, there is a big rotating ring with a single bright sunspot which illuminates the whole enviroment.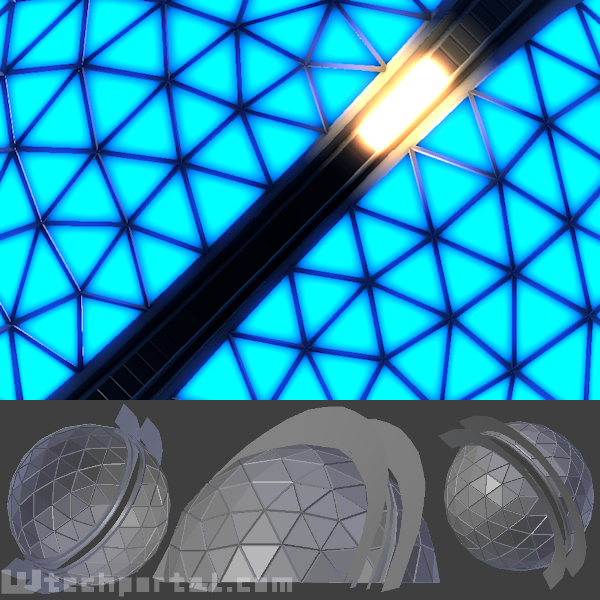 [w]tech is the perfect choice for a idea like that, because dynamic lighting is one of the key features of our engine. In the later game will be sun-shadows and godrays, so there is much graphical potential left. Here is rough concept of our implementation: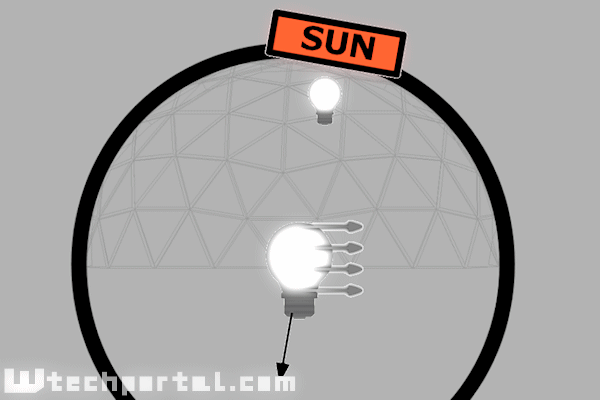 The skyring and the skydome are two spererated meshes. We use scripting to rotate the skyring and attach a point light to simulate the sunlight coming out of the spot. For illuminating the whole environment with sunlight we use a directional light, which rotation depends on the rotation of the skyring. All this is scripted inside [w]tech, no changes to the engine-source were needed.
---
Here's a wallpaper which shows day-, night- and sunset-atmosphere: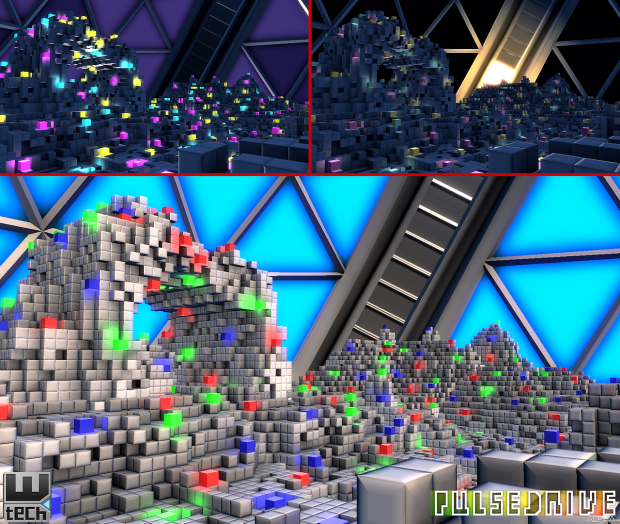 PS: If you like, vote for us as Indie Of The Year!
---