This news should give you another idea about the style of Pulsedrive and how we will make you addicted to it...
---
>>Light Ship
Second of the three ships planned for Pulsedrive Alpha, rendered in Blender: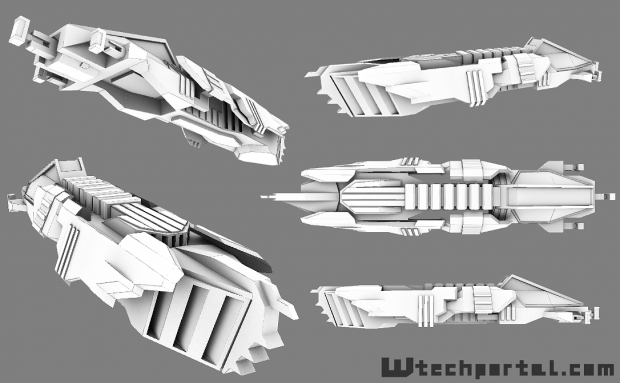 ---
>>"Gate"
So let's come to one of the most important features of Pulsedrive. How will your highscore be calculated?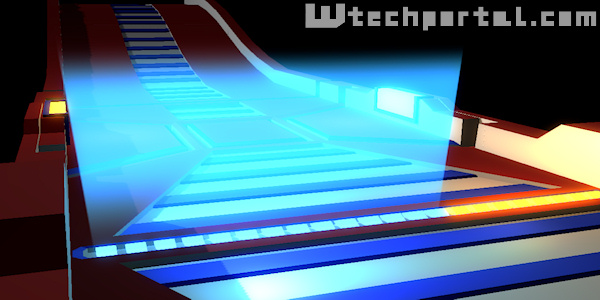 We have decided to use two different values and put them into a simple formula. Something like distance/time will be used as highscore. In addition, gates will give you a multiplier for the points you get for the distance you are covering at the moment. For each gate in the right order you multiplier is set up. But if you miss one, it is set back to one.
---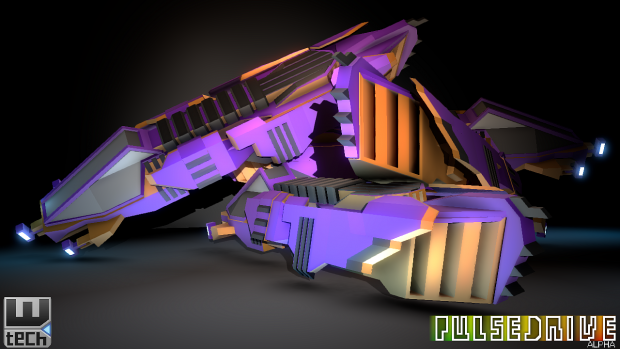 ---