Hey guys!
We wanted to share some visual progress with you guys. We're hard at work on our vertical slice, and as Mattis showcased in the last post, we're greyboxing the levels to prototype functionality early on. Parallell to that we're working on assets, textures and all that good stuff to replace the grey boxes as we get them done.
I have a couple of steps along the way to show you.
After game design have made their decisions we paint up an environment to inform how we want the 3D assets to be made, as well as guide lighting and textures down the line. Here's a concept I did for the very first room the player gets to see:
This is a typical environment concept art sheet we give to the environment artist. Separate elements, whether they're tileable, units width and height and so on so there is as little guesswork as possible down the pipeline.
Below is the scene with textures and wireframe and a uniform light.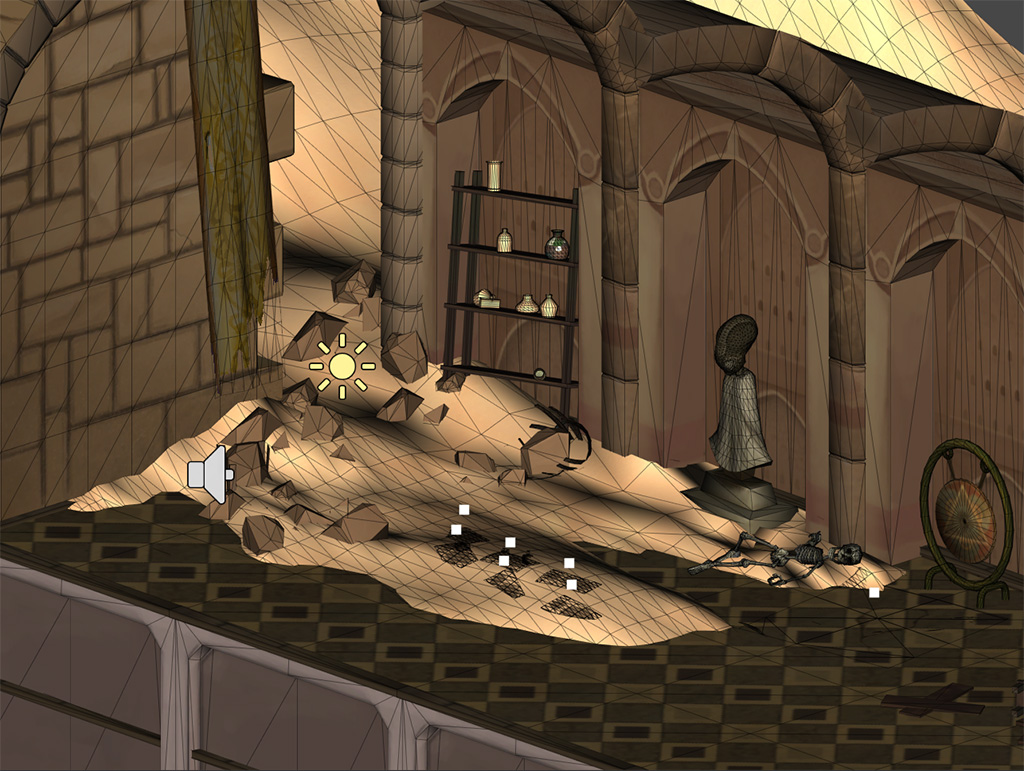 This is after we've gotten all the 3D bits and pieces back and have reassembled them in Unity. For me, this is an awesome step to see my concept art come back as building blocks and then assemble it into something dimensional where the player can move!
And finally I have a screenshot from one of our designers playing around with lights and post processing effects. This is work in progress of course. We're hoping to have some gameplay videos up before long as well, where we'll have gotten further on the lighting too.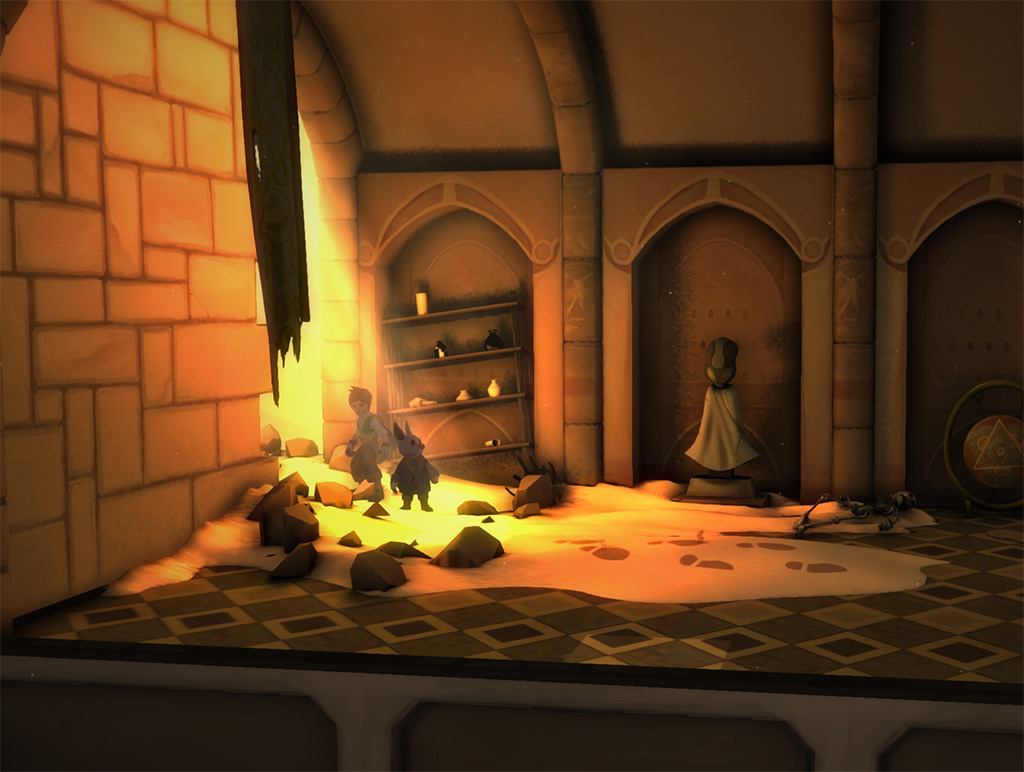 I'll end this post with the concept art for the next part of the first environment, which is almost complete as well.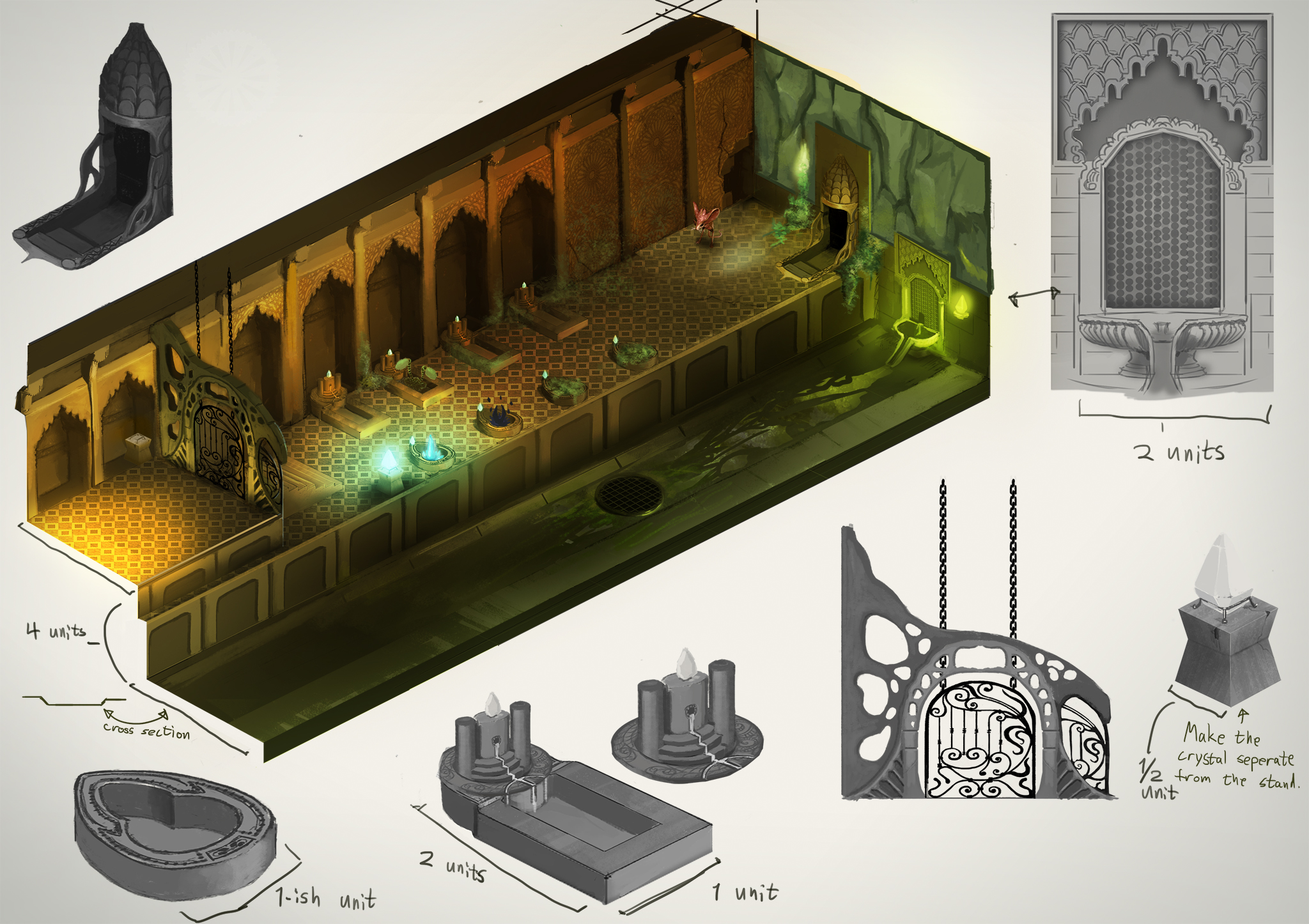 Thanks for looking! Hope you guys enjoy the updates!