Our master-presentation at C-Mine Genk (Belgium) went great; we got a lot of great feedback and interesting questions about our project. We've also been showing our visual demo to the public for the first time on the EXIT exposition at C-Mine. The exposition will end this Friday.

It was great to see people explore our first demo level for the first time and get feedback from them. Furthermore we got some attention from the industry and that might be interesting for the future of our project.
Video made at the EXIT exposition and a couple of seconds of in-game footage at the end (cam) ;)

Project Growth presentation in C-Mine Genk video - Mod DB
Furthemore Project Growth is nominated for the Wanatoeprijs (award), we did another jury presentation for the award jury last saturday. Since we where nomitated for this award we'll be able to show Project Growth yet again at another art exposition in Z33 Hasselt (Belgium) next week.
New in-game screenshot: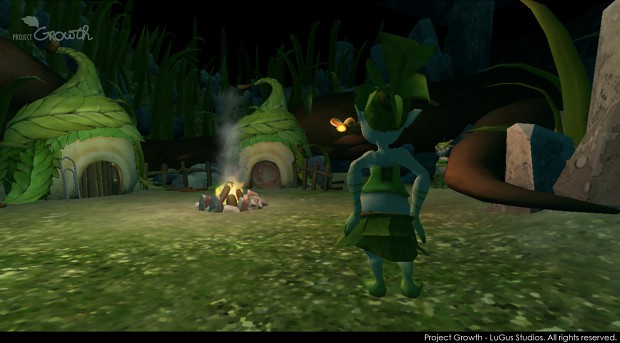 For more information and media about Project Growth, please check out our facebook page! We want your feedback!