Hi everyone, Ferriswheel42 here!
Things have been relatively slow for Pokémon Survival Island the last few weeks. Most of the reasons are personal, so I'm a little hesitant to share them with the world, but the good news is that progress will continue, if a little slower than I'd like.
Anyway, Pokémon Essentials v10 just came out! Yay! This is awesome because it fixes a lot of bugs and improves on a lot of features (and often makes it easier for me to code). The downside is that the next few weeks are going to be on updating the Survival Island system to work with v10 (I wish it were just a simple copy-paste, but I've edited a LOT of features, so there's a high chance of breaking things), so I won't be uploading images for a while...
Video progress is going well, too. I just recently moved all my production folders onto my desktop, so I can now record gameplay videos at full framerate. Expect to see some examples soon.
Here's some more sample music:

And because you guys like pictures, have two! These are screenshots of some of the custom spriting and tiling I've done for Temples. Parts of it are borrowed from D/P/Pl, but the interiors were largely made from scratch.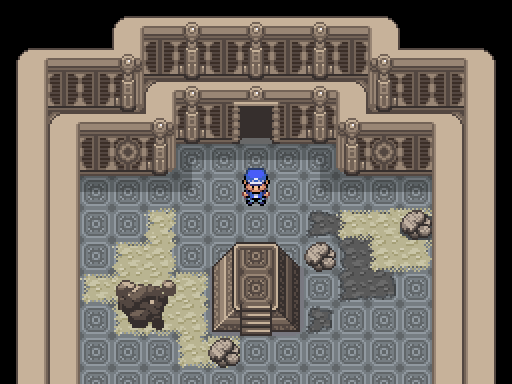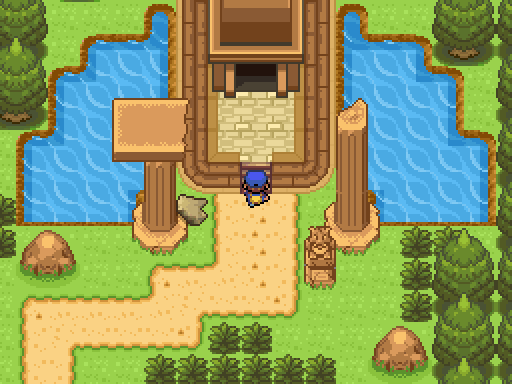 Stay tuned for more Survival Island updates!