Blogging is kind of new for me. I've written a lot of news articles about the various games I've developed, but blogging is something I've never been able to keep up for very long. I'm a guy who tends to keep things impersonal, and I value my privacy quite a bit, the result is articles that lack personality. It's just a lot of stuff most people probably don't want to read, and it doesn't build the greatest connection with my readers. Right now this blog is small and unknown, but I'm hoping the information here will be useful for someone else. I am also forcing myself to write more personally and connect with my audience (you guys). Let me know in the comments if it's working!
Luckily I have a few blogging idols. These are blogs that I not only read, but that have inspired me somehow. If it weren't for these guys I wouldn't be writing this right now.
My favorite blog. Jeff Atwood, the founder of Stack Overflow is an excellent writer. He talks about everything from kitty feeding machines to reading source code. I read every new article that comes out of Coding Horror and it's my main inspiration for my own articles. I love that each article in this blog has meat on it, and Jeff always has something interesting to say.
Jeff has also proven to have excellent taste. I bought my last PC on his recommendation, and the router I have sitting next to me was recommended by him as well. Many of the books I read have been sourced from his reading list. Jeff has made me a better programmer (and not only thanks to creating Stack Overflow). This is a must-read blog!
The essential XNA blog. If you're doing any work in XNA and you don't know Shawn, you're doing something wrong. This blog has been a bit quiet lately, but the quality of the articles is top notch and he tends to go in a lot of technical detail about XNA. This blog is not only fun to read, but an excellent resource as well.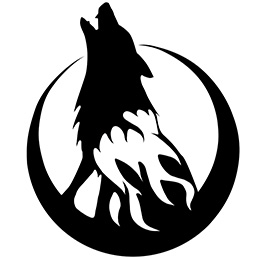 Developers of Lugaru and Overgrowth, and pioneers of indie bundles, Wolfire has a very active and popular blog. Every week a new video is posted showing progress on their latest game, Overgrowth. I love seeing the steady progress and the unrelenting execution of their vision get carried out. I don't have a setup to make weekly videos yet, but I'd love to!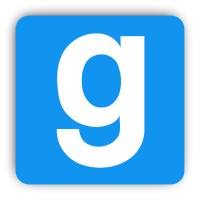 Garry Newman created Garry's Mod, a hugely successful sandbox game released for the Source Engine. He's been updating his blog for quite a while and he tends to write short articles about his personal life. It's fascinating to follow Garry as he builds his company following the success of Gmod. He is quite a bit more random and funny than these other blogs though (and he doesn't mind getting personal).
A lot of times I don't feel like writing, or I feel like I don't have anything interesting to say. It's easy to get lost in the blogosphere. My blogging idols inspire me to write and to give back. All these blogs are so generous with their information and thought-provoking that I feel that it's worthy to write even when I'm not sure what to really talk about. You never know, you may just inspire someone else, or solve an issue they've been faced with.
Dan