Wolfire Games are proud to announce that they recently signed the contracts saying they will get to sell Overgrowth on Steam.
"We are really excited by this news, and it's awesome to think that Overgrowth is going to be sold next to games like Far Cry 2, Crysis, and GTA IV."
In the graphics department, the terrain shadows have been upgraded to include shadows and ambient occlusion from static objects. All left to do with the static shadows is to enable the static objects themselves to recieve shadows.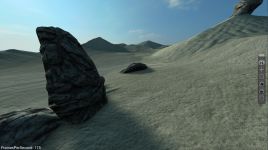 On a side note, thanks to ModDB's great staff (and a little push from Jeff), the sound quality of ModDB's audio files have been improved! You can now listen to the main theme in its full glory!