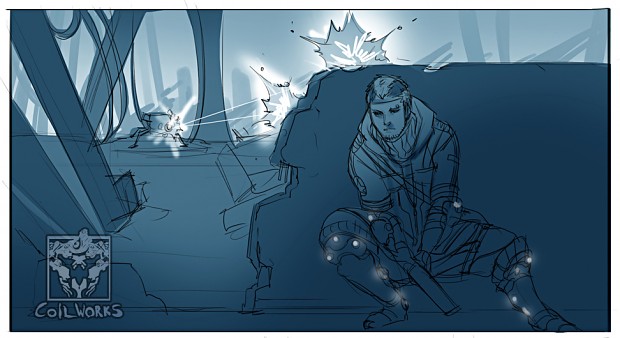 Last time, we talked about what actions you have available while playing Ovelia: The Wake. But it wouldn't be much fun to just run around being completely free without any obstacles or opposition, so something must be opposing you.
OBSTACLES
Ovelia: The wake is, to a large degree, a platform game, so naturally much of the challenge will come from the environment itself.
Deadly Floors
In classic platformer fashion, some ground is dangerous - or outright lethal - to traverse. These may be holes with dangerous gas pipes or spikes below or just a very long fall. The only thing they all have in common is that they kill you should you come into contact with them. So stay away!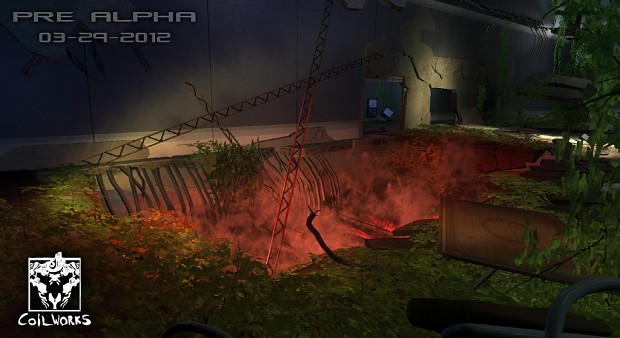 Slippery floors
Another returning platform classic, Slippery floor is floor you simply glide on. This doesn't have to be dangerous at all - it could even be a tool to traverse other challenges. It all depends on the context.
Mines
Familiar to most people who've played action games of late, the proximity mine is something that blows up when someone's near. The mines are clearly visible, but don't underestimate them because they lack the element of surprise - they cause a lot of trouble, can't be destroyed by gun fire and can't be disarmed.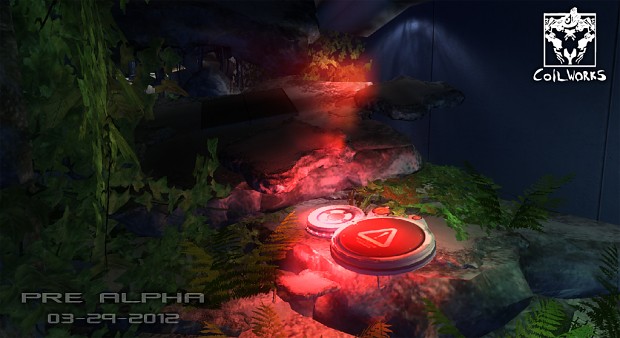 OPPOSITION
Ovelia: The Wake is also a game of action, and there wouldn't be much action if there were no hostility. However, we don't want to smash a third person shooter into a platform game to see what happens - the action is there to enhance the puzzles, or sometimes even be puzzles in themselves.
Turrets
The turrets are deadly opponents for several reasons. They shoot you, for one thing. Your gun can't destroy them, even though you use their ammo against them, for another. That doesn't mean your gun is worthless, or that you can't pass them. You just have to figure out how.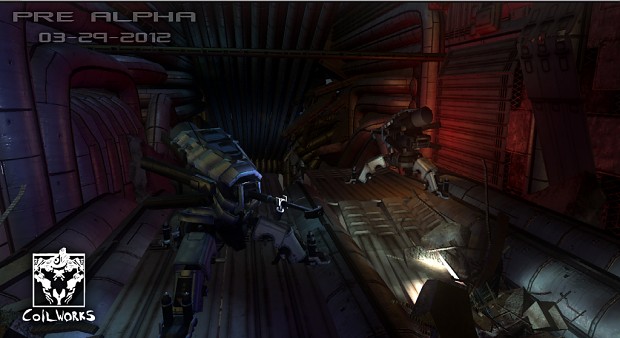 Drones
Drones are autonomous search robots which glide around the area, using the walls to navigate. They're pretty harmless - unless one of them discovers an opponent. If one does, it will start chasing it, so if you are it but don't enjoy the idea of taking heavy damage and the knock-back of its close-range discharge, you'd better run - fast - and lose its tail.
They may seems like tough critters, but if you know how something behaves there is always a way to take advantage of that knowledge.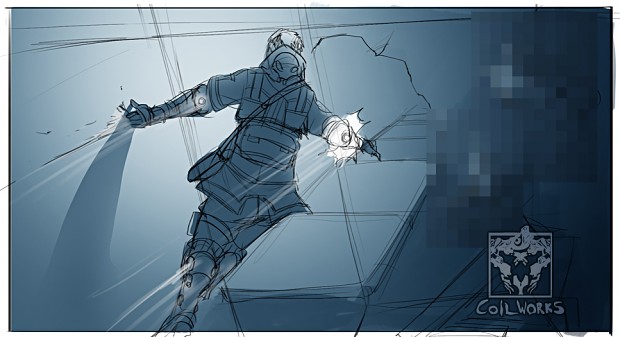 That being said, we have a few other surprises in mind.

While waiting for more news about Ovelia: The Wake, take a minute to follow us on any of the networks below.