Version 1.1 of the client introduces some new features, fixes and has a big update to Tutorial Island.
Client Overview

Tutorial Island
We've spent some time and re-wrote all of the tutorials on Tutorial Island. Some sections have quite a bit more tutorials than before to both offer more information and shorten the amount of running between info totems.
We've also updated the look of the Info Totems as well as the Tutorial Info Windows which now include a reference picture.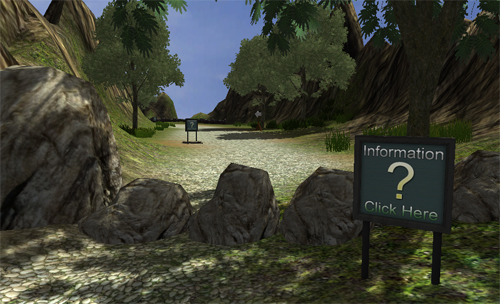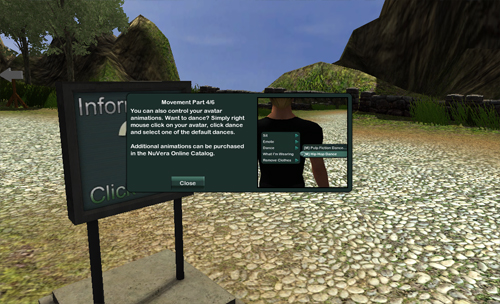 Streaming Radio
We've changed up the Radio Volume tab that is available when there is streaming radio in the area. The tab itself is now just called radio and now also shows the currently playing song title and artist information. The volume control is still in there as well.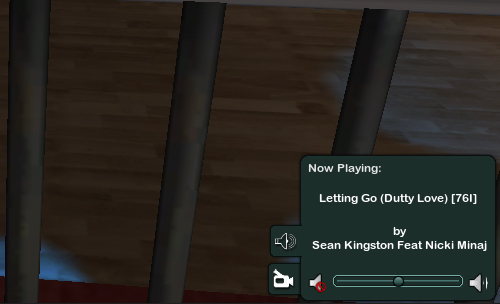 Other Interface Updates
We've changed how the home button in the main menu works now. Instead of showing the destinations screen the Home button will now simply prompt if you would like to teleport home and clicking OK will load your last loaded personal space.
The friends list now has a new button at the top called Add Friend. You can click this and send friend requests to other users by name without the other person being in the same area or even online. The Invite Friend button has been re-labeled to Teleport friend to be a bit more clear on what it does.
The My Avatar menu item when right clicking your avatar has been removed and replaced with the What Am I Wearing option.
Please see the Release Notes below for a list of all the changes/fixes
Release Notes

[Tutorial Island]
- Changed look of Info Totem model
- Changed look of Info Totem information interface. Tutorial interfaces now have a photo next to the tutorial text.
- Added Info Totem in front of teleporters
- Updated all tutorials
- Added additional tutorials in some sections
- Additional objects and signage added to Section 4
[Radio]
- Radio Volume tab changed to Radio
- Radio tab now shows song title and artist information
- Radio volume slider changed to horizontal slider
[General Interface Updates]
- Add Friend button added to Friend List window
- Renamed Invite Friend button on Friend List window to Teleport Friend
- Updated some OK/Cancel buttons to graphic buttons
- Chat window now defaults to Global chat when logging in
- Product Inventory thumbnails now show a Risque icon for applicable products
- My Avatar menu item removed from avatar right click menu and replaced with What Am I Wearing menu item
- Home button on main button bar no longer shows destination screen, but instead shows a notice asking if you would like to be teleported to your private home. Clicking ok loads you to your last loaded private environment.
- Destination screen now only appears upon loading in to the client.
[Other Updates]
- Right shift key now also works to toggle walk/run
- Holding control key now works as an alternative to holding the right mouse button to strafe while walking/running
[Fixes]
- Fixed hidden error that occurred when removing an accessory item
- Fixed issue with removing clothing via the What Am I Wearing interface not properly saving
- Skybox now properly clears when loading an environment/layout that does not have one applied
- Putting on accessory items should now properly show for others in the area
- Removing accessory items should now properly show for others in the area
- Fixed issue with removed telepoints on older environment products still loading even after updating the product
- Fixed issue where product structure would not load in some cases and cause other products in area not to load
- Updated character animation scripts to resolve issue with other avatars appearing to slide along the ground instead of walking/running
- Fixed issue with underwater effect not working when in first person mode
- Fixed issue with sunshafts camera effect not working when in first person mode