First of all I'd like to apologize for not being active for the last few weeks. I had alot to do at work and could not spend as much time on Nimbatus as I wanted.However I'm now back on track and I have some cool progress to share.
New Particle Shader
I recently changed the lighting method used in Nimbatus from Gamma Space to Linear Space. This change allows me to utilize HDR lighting and implement better looking shaders for the particle system. Here is a before / after screenshot in case you don't know what I'm talking about ;)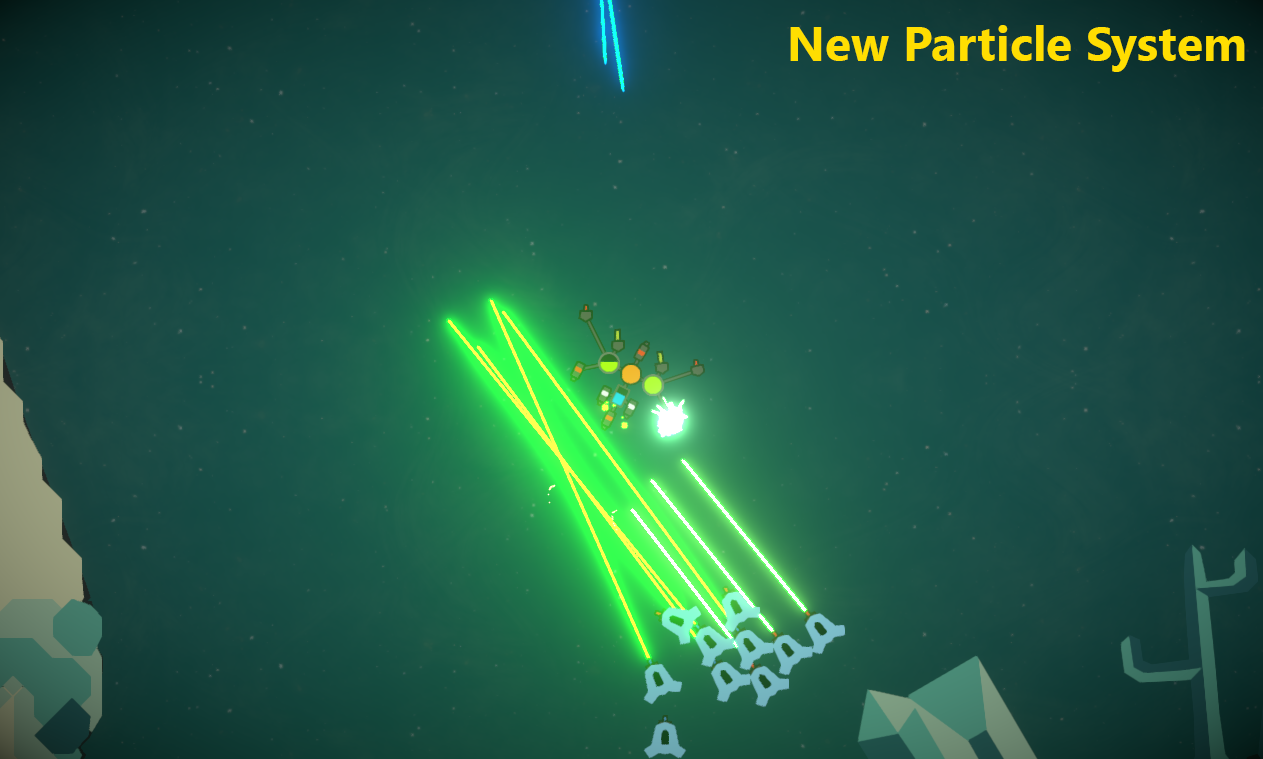 All the particles now have a much smoother glow and light up their sourroundings. In my opinion it looks much better this way. The effect can be disabled in the options menu to increase the framerate on slower machines.
Dungeons
Last week I talked about dungeons, the initial idea was to place portals all over the world which will teleport you into a dungeon which is then filled with deadly traps and boss enemies.
After some tests this concept just didn't feel right. Therefore I reworked the terrain generation module and added the possibility to distribute huge places like dungeons, ruins or crashed starships right over the world without conflicting the procedurally generated terrain. This technique fully eliminates the need of loading screens.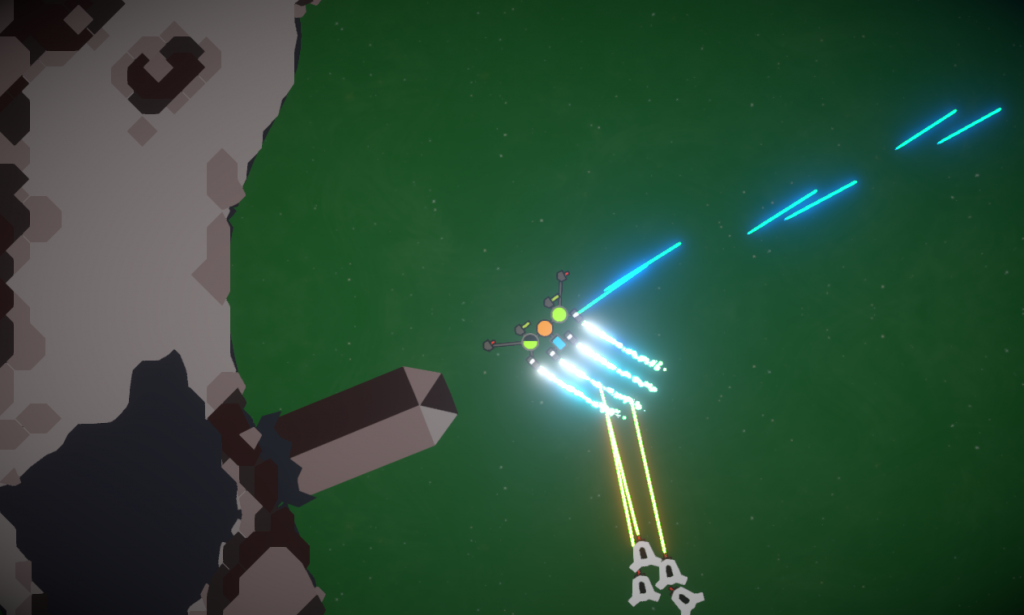 So once you arrived on a planet you can fully explore it without ever seeing a loading screen. All places, enemies, objects and the landscape itself are generated procedurally.
Next time I will show you ingame footage of some combat. At the moment each enemy is equipped with randomly generated weapons built out of modules of the appropriate level. But this system may be too overpowered, you have basically no chance against a swarm of enemies equipped with tripple poison grenade launchers ;)
If you want more information about this project, feel free to visit my developer blog at www.Nimbatus.ch