The Bleeding Heart Gallery in Brisbane, Australia is currently running Emulator, a classic gaming inspired event featuring the work of local artists and a collection of some of the greatest arcade machines from the late seventies through to the mid-eighties. The event is for charity, with much of the takings going directly to the Starlight Foundation.
Independent developers in Brisbane rarely have the chance to show off their games, so it was with great enthusiasm that we attended Emulator's Indie Game Developers Showcase. The night provided us with a forum to let people see what we've been working on and get some much needed face to face feedback.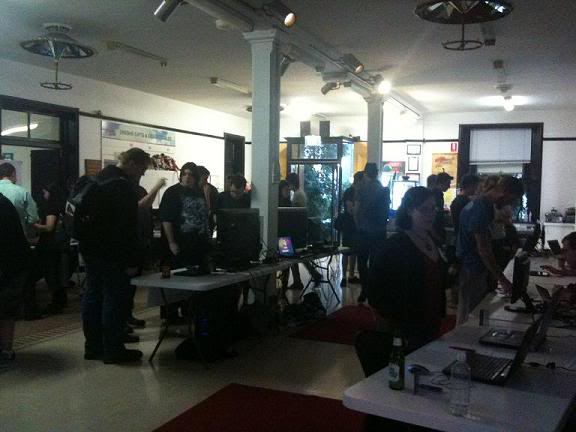 We were also afforded the chance to meet with other indie developers and try out their games. There were around ten developers in attendance. Everyone was incredibly friendly, and inspiring to chat to. There's something special about being in a room with other passionate, creative people trying to achieve the same thing you are.
Reaction to Metal Dead from the people who played the short demo we provided was overwhelmingly positive. There were prizes available for the best showing of the night as voted by the developers themselves, and we were lucky enough to come in 2nd place!
The night was a great success and we had a lot of fun. Hopefully Emulator returns in the years to come!