Three weeks. It's been three weeks since we released the alpha demo Revelation for Leviathan Crossfire. Since then, we've been very busy. No, really!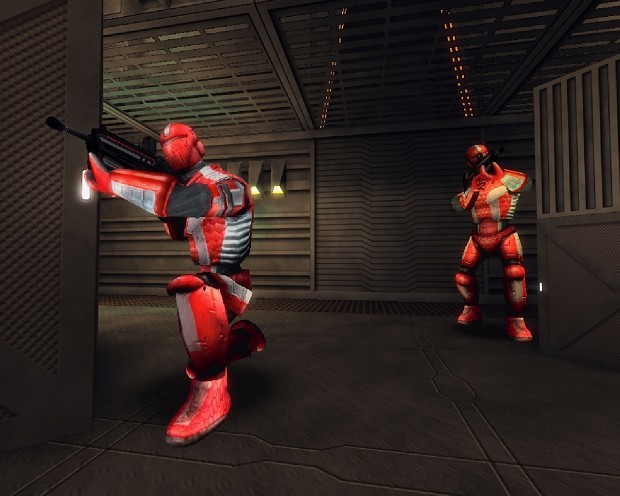 Alpha Demo Reloaded
As we stated in our recent news post, we take critical and honest feedback from the community seriously. Which means: We did not only take the feedback, but we've started to fix bugs and problems to make Revelation an even more entertaining demo experience. The result is ready for you to be tested now!
Here are the patch notes in a nuthsell!
Patch Notes

CHANGES
• Increased the Reflex Rifle accuracy
• Reduced the Reflex Rifle recoil
• Rescaled character models
• Jenkins (ally character) walk animation was
replaced by character run animation
• Enemy bot aiming skill reduced by 1/3
(gameplay is easier now)
• Included ffdshow setup (to ensure correct
video playback on all systems)

BUG FIXES
• Bug fix: Jenkins does no more try to shoot
through walls*
• Bug fix: HUD does not show up after the outro
video anymore
• Bug fix: Player can not stand up again after
having died already (happened sometimes)
• Bug fix: Character death animations now play
correctly
• Bug fix: Videos will now play correctly on
all systems (required mjpeg codec now
included with ffdshow)
*crates are, however, not handled 100% correctly
the by the AI yet. This is subject to change for
future releases, but not for this alpha demo.
Download Now
If you've tried the original LC Revelation and helped finding bugs and errors, here are the fruits of your labor! In case you have not played this yet, then this is a good time to try the new pre-patched version now - all serious bugs are fixed, the gameplay has been improved. What are you waiting for?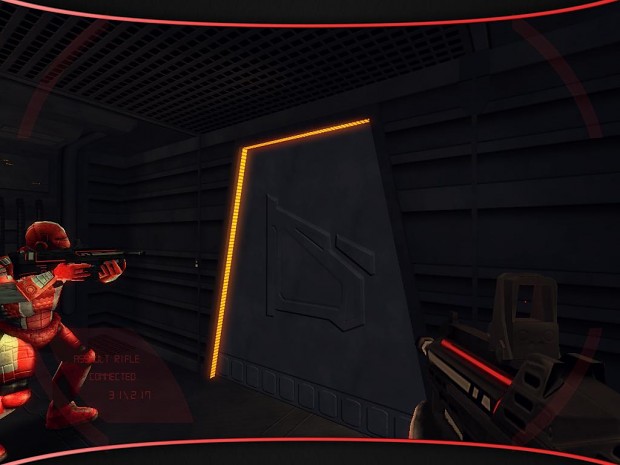 We can only show you the door. You're the one that has to walk through it.

Skynet
dhk Games