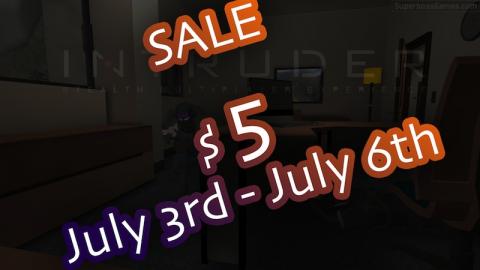 Hey everyone!
We're going to be having an awesome sale for Intruder this holiday weekend but starting one day early! So you can get Intruder now for only $5 from July 3rd through July 6th.
Make sure to let your friends know or pick up gift copies if you like as well.
Featured Players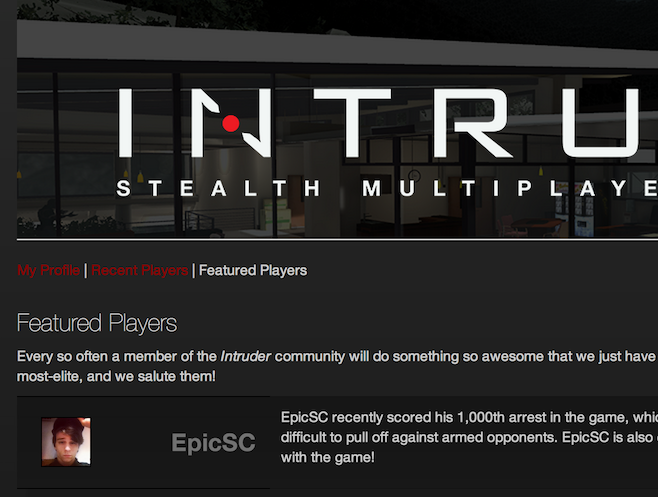 We have also started a Featured Players page for awesome achievements inside the Superboss and Intruder community.
Feature Players link
First up is player EpicSC for getting 1000(!) arrests in the game! Links have also been added to the profile sections on the website to allow you to go between your personal profile, recent players, and featured players.
Anyway, make sure to share the news about the sale and to come to the IRC chat if you want to chill with the community or need any help. See you soon agents!