[ Original post written on /r/Haarmu ]
Hello. My name is Haris and I love tower defense games. I am also developing games since 2006 (got serious about it in 2010).So I had couple of ideas on how to improve TD genre and Haarmu is all about that.

Placing units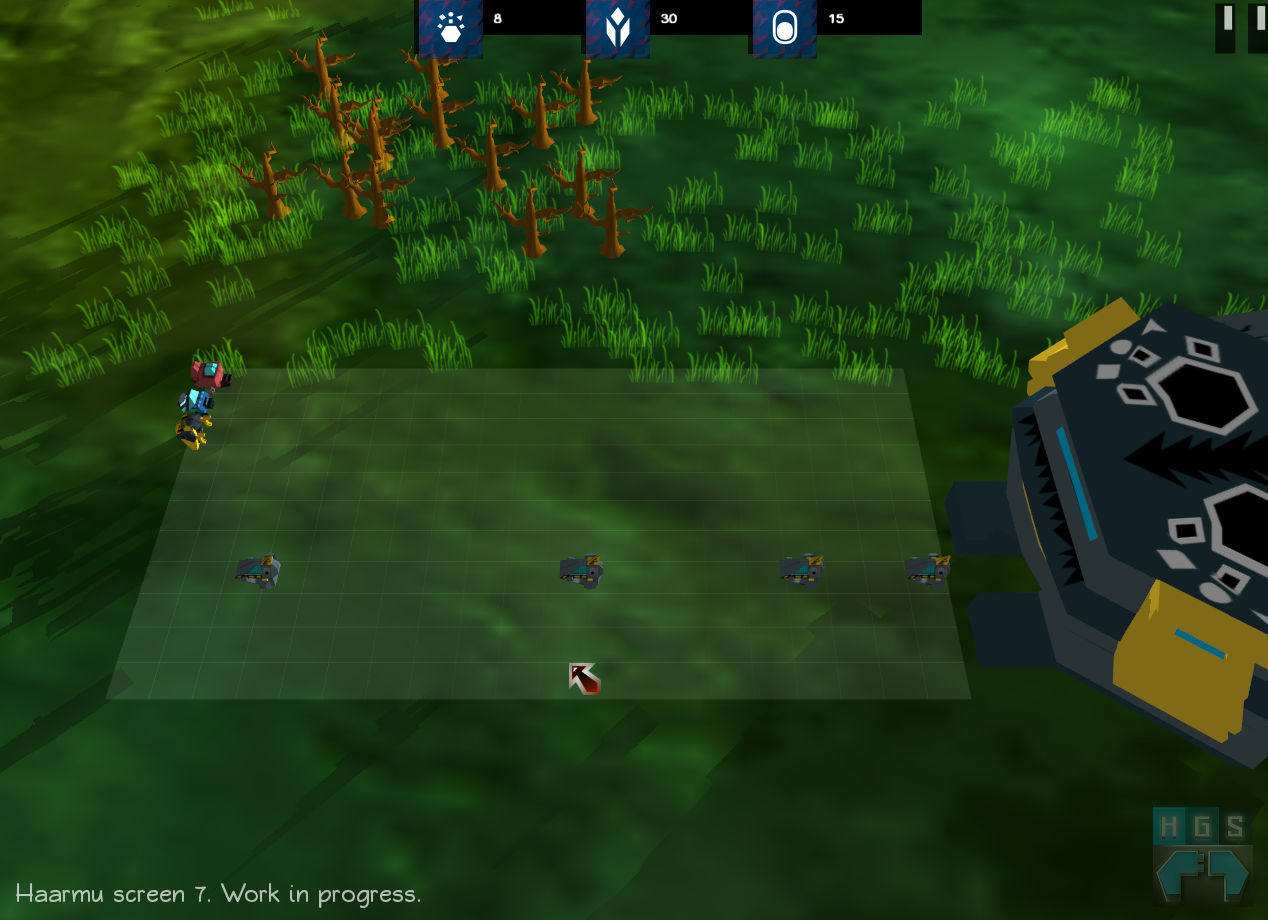 In Haarmu placing units on tiles is important. Not only you will defend but every tile in Haarmu has its own characteristic. For example, there is a fire tile. If you place Fire Cooker, fire type tower on fire tile it will be much powerful than placing it on thunder type tile. His strength and detection is much better. That also means that upgrading Fire Cooker to level 2 will also maintain and give more power when he is on the fire tile.But that's not all. Weather. If it's raining (random behavior) Waterku, water type tower will be much better. And imagine if you place him on water type tile... You have a powerful defense that will stop the enemies.
Defending castle is boring
Playing Haarmu is not about defending generic castle, building. In this game you will defend passive towers (ones that you can deploy in the field) that are holding current chemical element that you are defending (see more about periodic table of elements below). So if an enemy approaches and destroys your passive tower you will not be able to activate him in the current level. I think that's a great way to actually feel and know why are you defending. Because in that way defending becomes more important.

Periodic table of elements
You goal in this game is to defend. Evil forces from planet Romid are here, on Earth to take all known chemical elements. So periodic table of elements becomes your level select map. You will start with Hydrogen and so on. Every element that you defend will have a different level (look, weather etc.).But it's not only about fun Games can be educational. My goal with every game I make is to educate. So this one is also developed with this mindset. Each time you unlock new chemical element to defend Haarmu, the main character will ask you a question about it. Why? Well defending it is important and only the ones who are ready and filled with knowledge will succeed. Not only you will have fun, but you will be able to learn.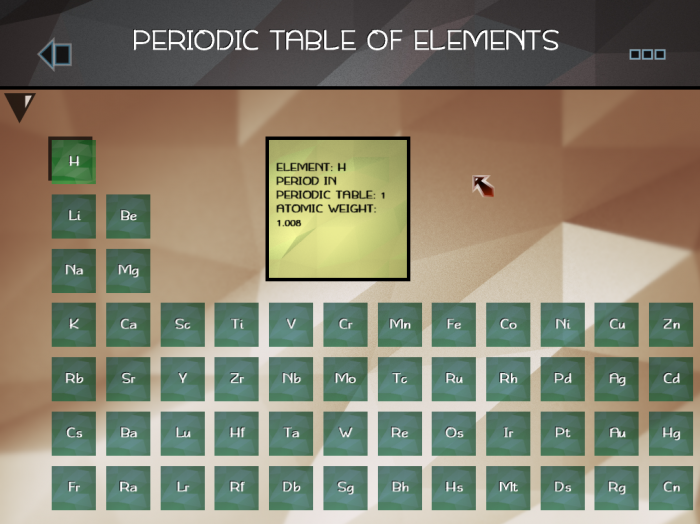 You don't like the fact about chemistry questions in this game? Well this game is not for you. Sorry.