Here is the first trailer for Guild of Dungeoneering!
You can now also vote for the game on Greenlight!
About the game:
Recruit adventurers to explore dungeons for the glory of your Guild. Build the dungeon room by room, fill it with monsters, traps and treasure .. and hope your dungeoneers have what it takes to return victorious!

A dungeon exploration game where you don't get to control your adventurer directly. Instead you lay out the dungeon one room at a time, placing treasure and monsters to carefully guide your dungeoneer to victory.. unless he's got other ideas!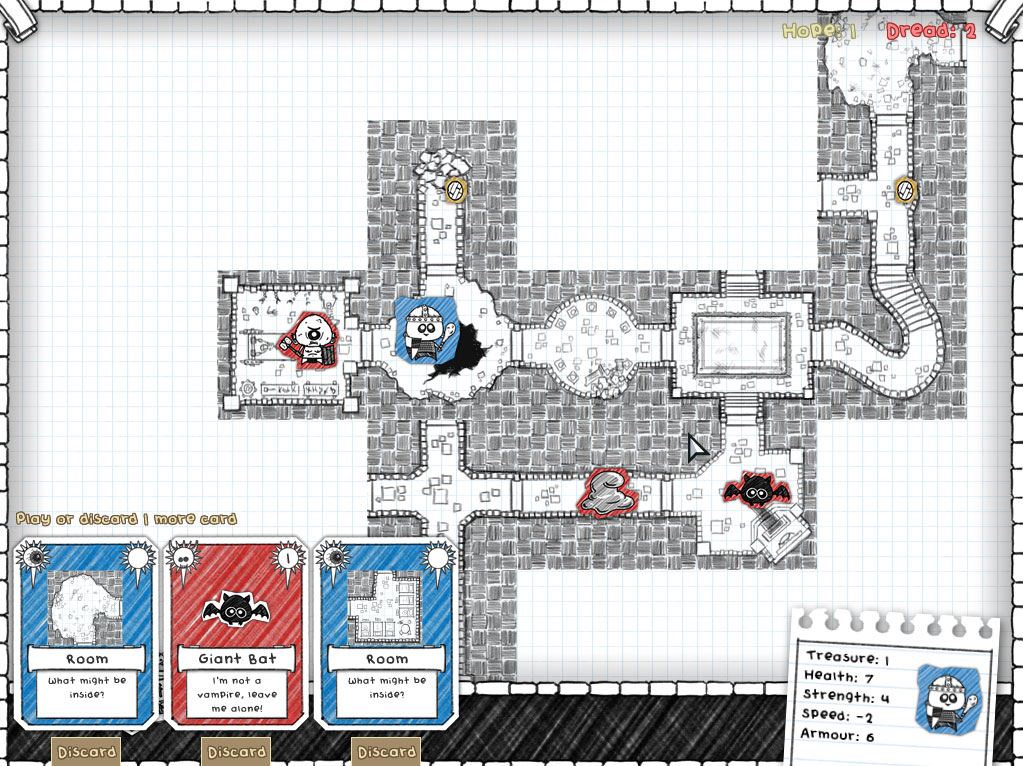 Try it now
This game is in alpha right now but is already playable. You can play it (and pre-order it) right over here.

Guild of Dungeoneering is being lovingly crafted by Colm Larkin (@gambrinous) with original art by Fred Mangan (@fredmangan). I would love feedback on the game if you play it!