I know it's been a while but don't think I quit working on Grain War just because you haven't heard from me.
Artifacts vs Specials
First off, special attacks in the game will now be called "Artifacts." The are collectible items that give you player awesome abilities.
Abilities may include, but are not limited to:
- Grabbing your enemies with telekinesis and throwing them against the wall
- Tossing giant hot fire balls
- Summoning a giant white holy blade
- Beaming enemies with massive lasers
- Freezing them solid with an icy wind
- Summoning divine or fiendish creatures from other realms to battle with you
- Teleportation
I've designed quite a bit of the artifact engine but there is still work that needs to be done. Comment if you have any ideas for artifacts that you would like to see in the game.
Here is a the promised animated gif. It shows a basic artifact being used in the fire biome.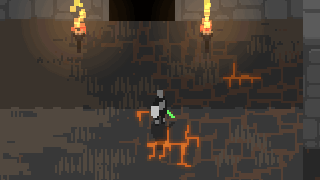 Procedural Room Generation
Sooo, this wasn't in the original scope of the game, but I strongly feel that this is important. The game will no longer be about an "arena" it will be about a "labyrinth." I've started creating some of the lore for this and how it will fit in with the overall story and I'm really excited about it. I'm also excited about how the game will play differently. The labyrinth will have different biomes with enemies and artifacts that relate to that specific biome. If you choose to go one direction you might end up in a different biome with different enemies and items than you would have seen if you had gone the other way.
This will also change how the game plays. Each new room will have certain enemies, puzzles, or bosses and you will not be able to proceed until the room is "complete." I prefer this over "waves"
Enough of me rambling. Here are a couple raw bones screenshots of the room generation in action.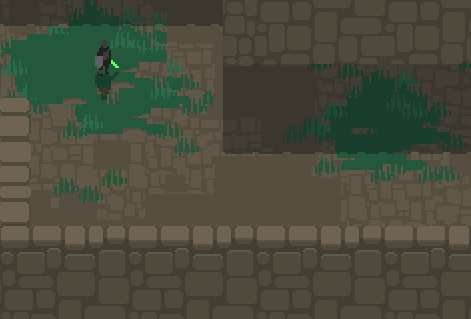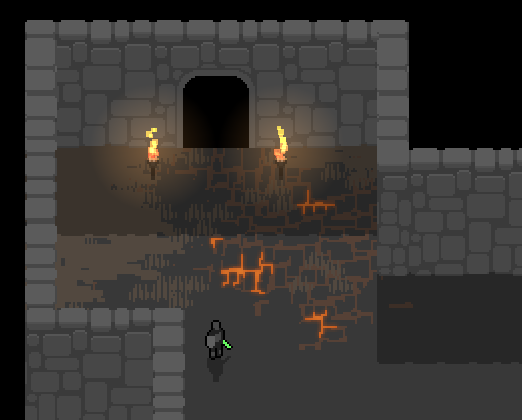 (Outlines are optional)
Thanks!
Thanks for reading. I'll be posting more news soon with more information about the artifacts and lore. I'm hoping to have a playable demo out buy July so be ready for that.
In the mean time if you want more frequent news posts on the game be sure to like my facebook page and follow me on twitter.
Facebook: Facebook.com
Twitter: Twitter.com