To recap, in FMC you compete against other competitors in mechanzied combat which takes place inside a purpose built floating city. This city is divided in to 7 Districts as shown which are interconected by large bridges. The bellow image shows which district is which as well as the cities overall shape.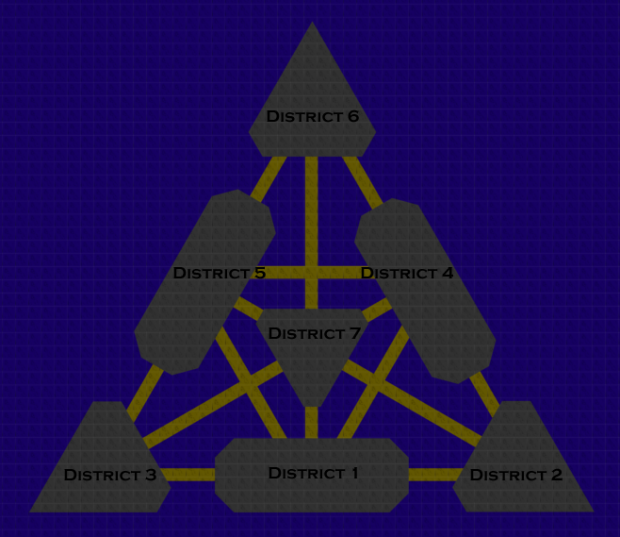 You start off in District 1 and as you increase in skill you can unlock the other districts. Each District contains multiple Towers, Combat Zones and Interactive Combat Zones as well as having one Sanctuary which is where you can buy/sell items and compete in arena matches. The bellow image shows the first version of district one, the final version will be several times bigger but this will still give a good feel of what the game will finally be like once I go full scale.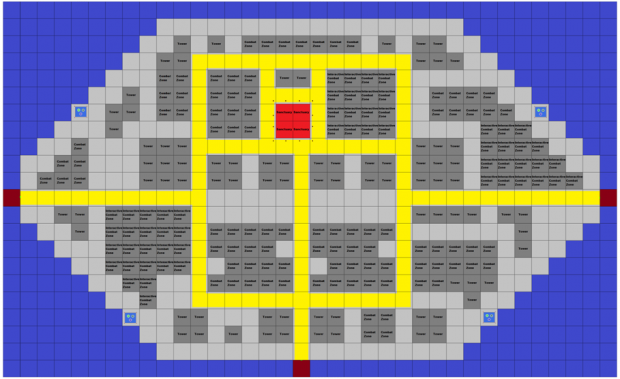 The part of the sanctuary that you get to explore is on the roof of the tower and as such has some gaps that show the district bellow. At the moment I have only modeled the needed buildings. This is what the roof of the sanctuary looks like at the moment.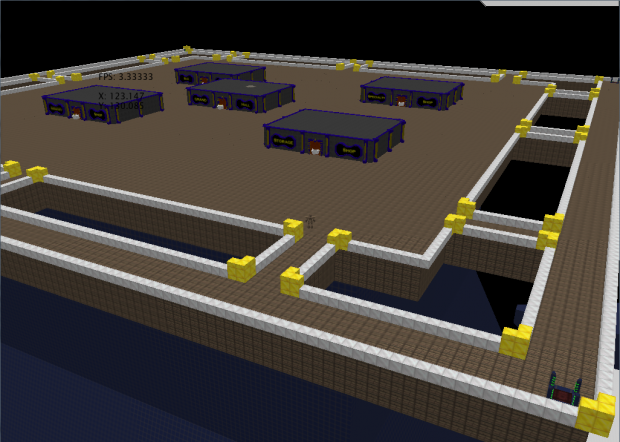 I hope this has better illustrates the layout of the game world to those who are interested. If any one wants to know more of has any comments they are always welcome.
Thanks for your time.