Thanks for the MIGHTY response to Thunderclap. We're on schedule to breach the objective with an absolutely WONDERFUL Social Media Reach rating thanks to our Coalition forces, but did you know we have a totally FREE Alpha Release?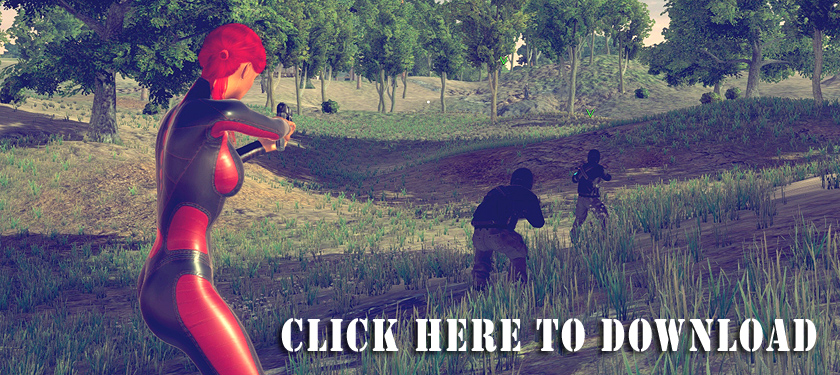 Full Disclosure: We maaaaay be a bit slow on the outreach department as we spent a full (sleepness) year making the the game first, but we hope you enjoy our hard work! Please feel free to visit our Discord for technical support, bug reports, or hangout with our awesome team!
We're also featuring a few awesome streamers - we know them from other major gaming communities like HBS BattleTech, CobraTV and so on - check them out below and subscribe!
1. The lovely TechnoKatz and her wonderful Let's Play!
Hey guys, awesome work! I did a Let's Play with another one (or two?) sessions on the way. This game is so promising and surprisingly addicting. I enjoy the different layers of gameplay you have going on with the tactical space map, space fighter combat, and on the ground shooter-RPG style gameplay. It does so much, but doesn't feel disconnected. Although I'd love to see the 3D-space portion expanded to include more exploration and mining/salvaging. Looking at all of the unfinished components gives me so much to look forward to with future updates and release. Definitely needs some polish, and the combat can be a bit wearisome, but I love it. Best of luck with your Kickstarter and I seriously commend the dev team for having so much content and personality packed into an alpha.
2. Veteran MechWarrior Michael F. tries his hand at being a mercenary. He is a subject matter expert in ancient Terran insurgencies and our lore writer Carmen clandestinely 'requested' him to ramp things up to interstellar level. Oh my...
Do you like streaming? Do you like hiding behind trees while your mercenaries fight and die for your personal sense of conquest? Do you like someone laughing at people on fire until he's unsettled himself? Do we have the video for you!
3. Thanks so much CobraTV for your interview yesterday! We really enjoyed the session!


Alright Troopers, thanks for watching this far!
FREEMAN: STAR EDGE is on course for Kickstarter on 3rd October and we need YOU for the Space Patrol! See the Galaxy! Explore uncharted worlds! Download the FREE Alpha Release!