So, a lot of things has happened but since I have had a little bit of problems with uploading videos you guys have unfortunately been left out of the loop a bit. But that will hopefully change with this post!
I have been working on adding a procedural overworld to complement the underworld/dungeons and tie everything together. So the idea is you travel across the vast landscapes gathering resources and visiting places, only to now and again dwelve into the underground and explore what treasures and dangers that awaits.
The first thing was to figure out the basic terrain tools in Unity and then write code to create an island. I wanted it to be an island to avoid artificial borders for the player, an island just feels natural (I love what gothic 1 did with the magic barrier, but stealing ideas is not very nice). After some time it looked like this: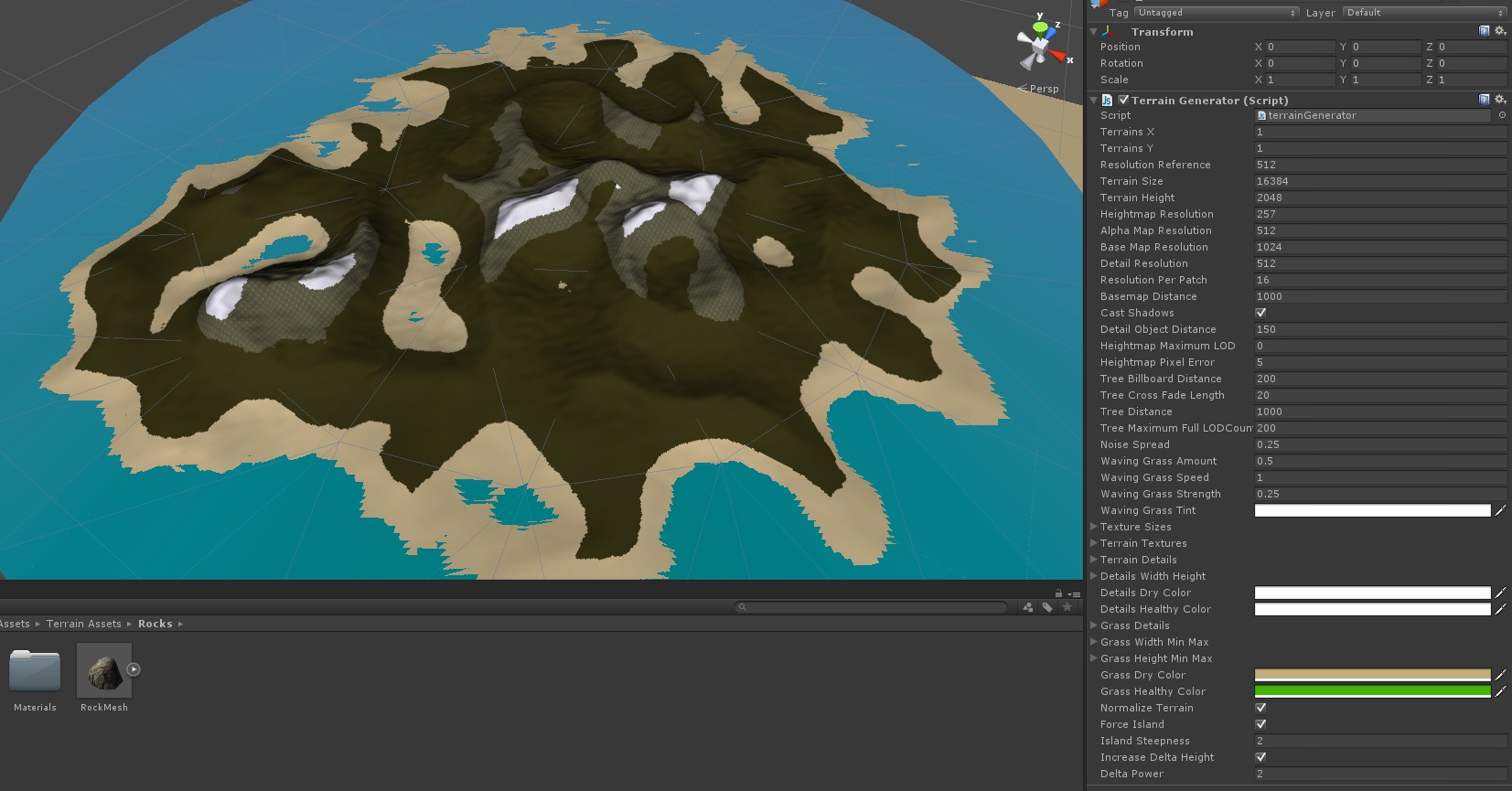 Next up was to add some climate, I decided that moisture and temperature was enough for now to determine the climate on each part of the island. Still a work in progress of course, but this picture is a imagnined moisture map (the textures is different biomes), the wind picks up the moisture from the sea and drops off moisture when the wind is over land: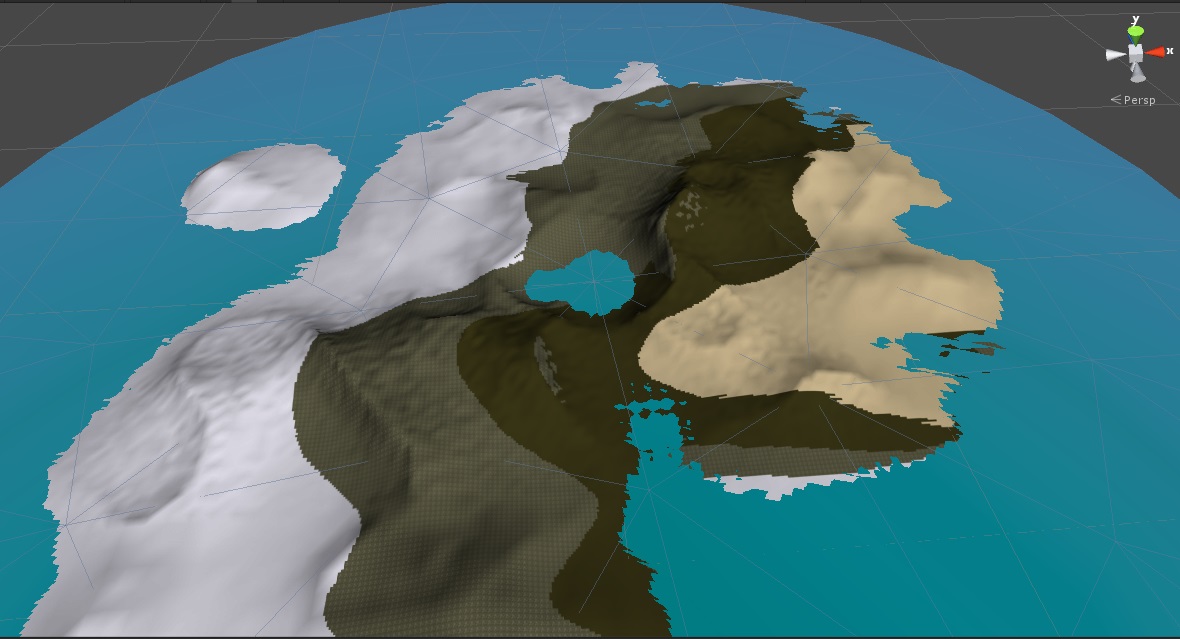 Now that those systems were somewhat functioning I needed to add biomes. First I started working on some badlands/mesa, just thought some nice scenes could be achieved with this climate:
Worked out pretty ok, since the video I have adjusted the scale and things to make it more interesting, but the basic idea is shown at least. A player with skills in using the grappling hook could probably have fun with those mountains.
Next up was a nice swamp/wetland, which also felt very fitting. These two videos show how it evolved a bit over time:
The last video also shows the very beginning of the day and night cycle, the end goal is to also have changing weather conditions, or at least conditions depending on player position.
I have also fixed a lot of systems like swimming so that it is more robust and works in the ocean and lakes, so more universal. The work will to continue to revolve around the generation of terrain for a while, then combining the overworld and underworld. So bear with me, even though the scope and consequently timeline has gone completely bust :)
Thats all for now, always appreciate comments and suggestions as per usual!