The survival horror level I'm about to release is going to feature a variety of hazards. Two that I am enjoying at the moment are a couple of demonic specters I created a while back.
I am curious how you all would like to see them changed. I am going to try and make them scarier. The horrible noises that accompany them definitely help with this.
Here is the lands in which they dwell.. This level is not complete. (hence the release not coming for a couple of weeks)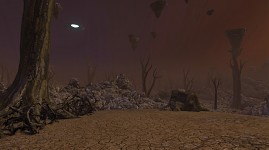 The first demonic specter is a physiological anomaly that roams the Harrowed Badlands, melting flesh and devouring souls.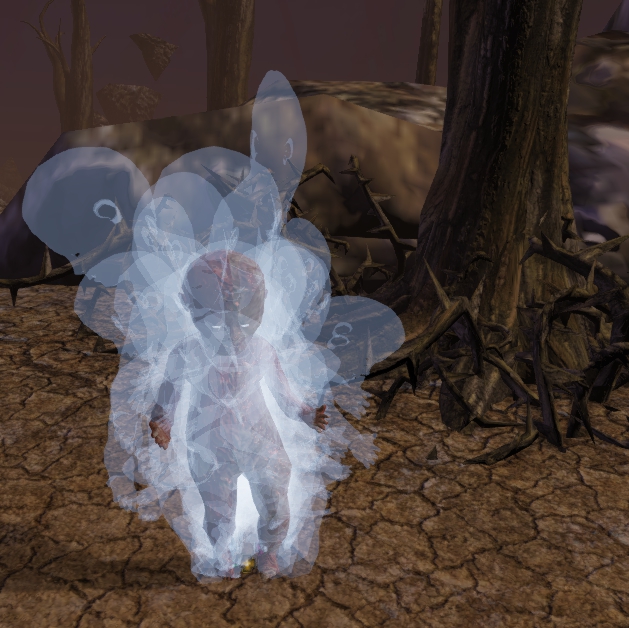 The second anomaly is very territorial. If you approach its resting place, it will strike.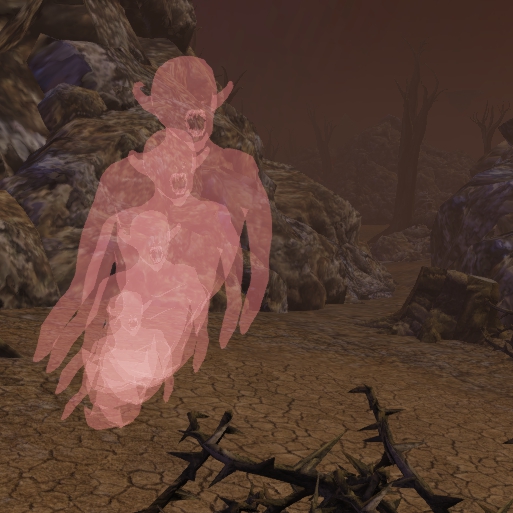 I will greatly value any input I can get on these before I release the level. The level itself will look much better. I have a few more assets to add in, and the lighting is of course not built in these shots. There is also a UFO easter egg that periodically flys around the level and will allow you to unlock a secret area, it can be seen in the first shot.
So what would make these specters scarier?
I think I need to get rid of the hard edges on them. It makes them look a little glassy. They also may be too saturated with color. Making them glow (with bloom most likely) will make them a little more appealing as well.
What scares you the most in games? What would you like to see or hear?
Any input on making the level scarier will be valued as well.
It is going to have a much darker feel. Contrast between light and dark will be increased. The amount of fog increases and decreases based on specific environmental factors. Seismic activity increases the longer you play.
The weather also gets much worse - directly above two celestial entities have collided, causing the sky to spiral; along with the islands you can see floating above.
Here is another anomaly variant, with an updated shader: