I thought I'd work on Holes and the whole dungeon system a bit more today. For one thing, Holes that spawn in sand will always teleport you to Sand-Themed Dungeons. Also, in order to prevent yourself from falling through the universe, you now need to put down Ladders by clicking a Hole, and it'll look like this: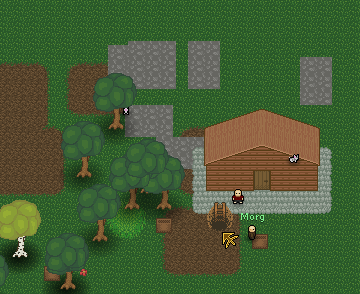 If you want the explanation why you don't die if Ladders exist then read this Official explanation:
Portals in Crawle are made of Sekaruium. Sekaruium only creates Sekaruium solution (which is the portal-entering substance in the middle) when it reacts with wood that is in a ladder-like shape. Because of this you can go through portals and not go through the universe and that's why not having a ladder will kill you.
You'll get this lovely message if you forget to place down a ladder: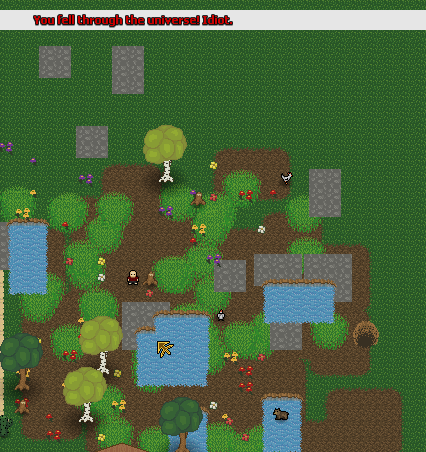 Now, keeping up our reputation of making what most would consider as one of the most dickest games out there, there is a 1 in 50 chance that you will slip off the ladder and die before the ladder has reacted with the Sekaruium. You'll get this message: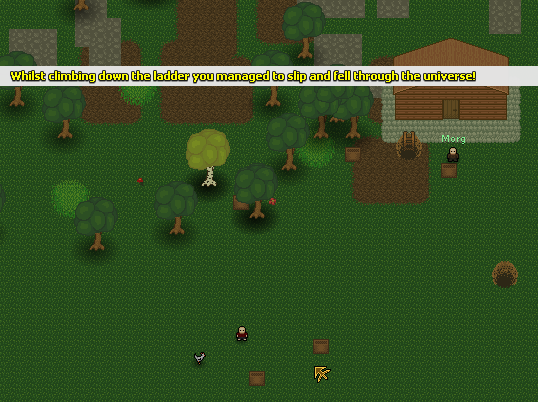 That's about it. Good news though! Exams are starting to spread out more now and so I should have a load more free time ;].