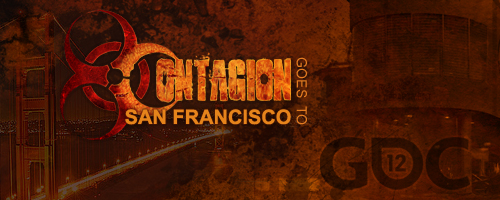 We've been a bit quite yet hinted at a surprise in the works. Monochrome LLC will be attending GDC 2012 in San Francisco (March 5th ~ 9th) and will be located at GDC Play Kiosk #31 if you'd like to grab some swag and meet some of the developers as well as some other surprises!
Not only that but we're currently working with Valve in regards to moving Contagion over to the new Engine which will benefit all. We've already received quite a lot of attention just being listed at GDC and hope to make many more waves the rest of the year. We've spoken with representatives from PAX Prime as well as Tokyo Game Show so expect much more.
For now here are some in-game screenshots and an ambient track we use in-game to set the mood apart from our dynamic tracks.
I would like to mention we are still in Alpha and a number of working features are not present in the screens such as Modular zombies and more-
Contagion - Police Station In-Game Screens
Contagion - Ambient Track 01
Looking forward to a very productive and exciting year and we hope to see you at GDC 2012 and any other events we can attend!