Prisons are terrifying. Just look at the latest happenings on The Walking Dead--nothing good comes from zombies in prisons. Unless you're talking about Carnage Frontier...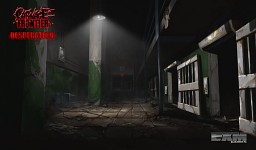 Sure you'll have to blast through wave after wave of zombie brains, but if you're lucky and skilled enough, you may make it out alive...
Our development team will be rolling out a this, along with two other new levels here within the next few weeks. You can count on it being one of our best yet!
Find us on Google Plus: Plus.google.com
Facebook: Facebook.com
And of course, the download link! : Play.google.com