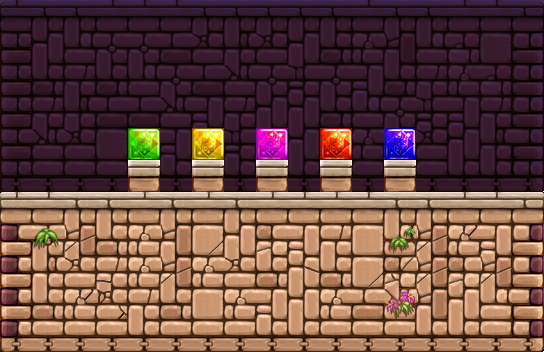 Blockadillo is about smashing colored blocks with an armadillo that moves constantly up and down by itself. You can only steer it left and right. There are five colored blocks in Blockadillo (shown above): blue, yellow, pink, red and blue. To smash them the armadillo has to have the same color.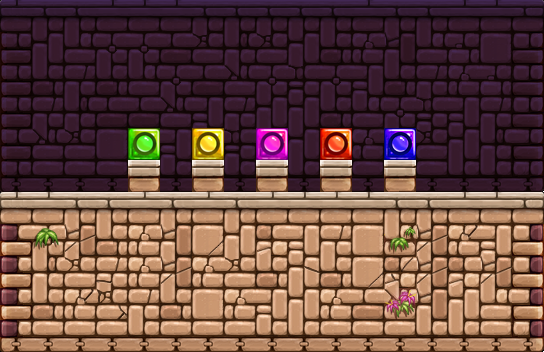 With these blocks the armadillo can change its color by touching them. As long as it can reach one of those there is no limit on how often it can change its color.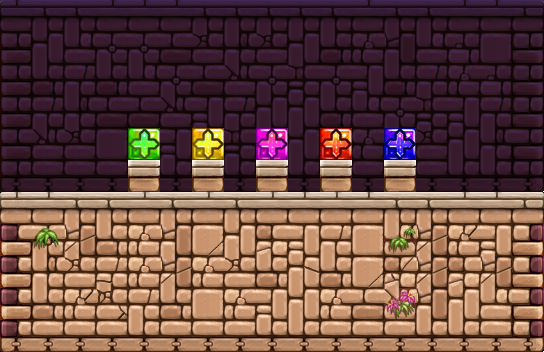 These blocks can be moved and pushed around by the armadillo if it has the same color. Sometimes they will block the way out of the level and it can be difficult to get to the right color changer to change to the color of the movable block.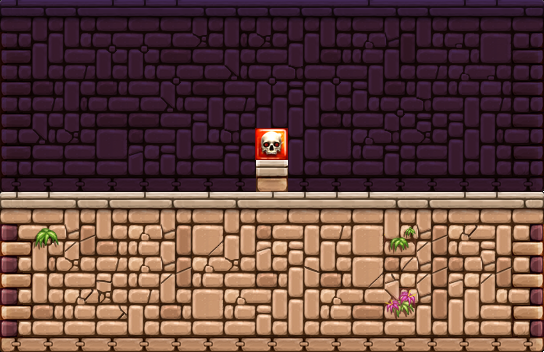 The armadillo cannot safely touch every block in the game. If it touches the skull block shown above, the level has to be restarted. This block has been used in many intereting and challenging levels, but there is one thing some player didn't understand directly: The skull blog has a red background, so is it safe to touch when the armadillo is red? Is it unsafe to touch it when being red? The simply truth is: It is never save to touch a skull block :)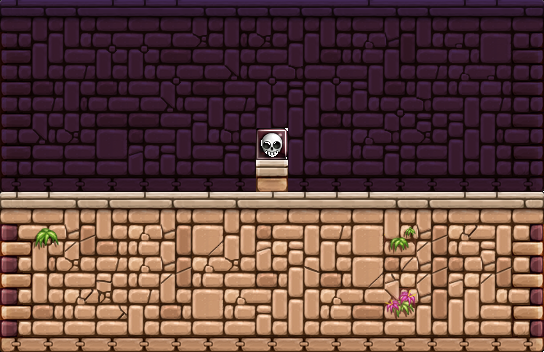 To circumvent these questions we redesigned the skull block and made it more neutral in terms of color. It is as deadly as before :)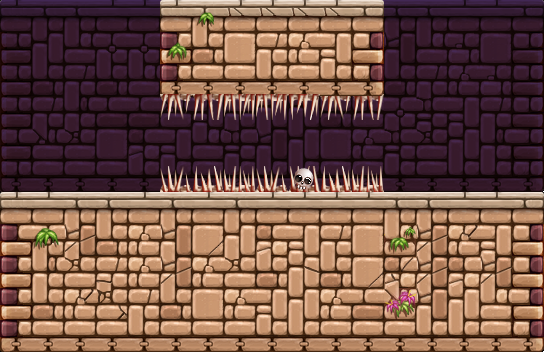 While the skull block serves its purpose very well, it kind of gets boring to see it everywhere where the player is not allowed to go. So we needed another graphical element that signals DANGER to the player. So we added spikes or thorns to the game. What do you think? Do they fit the game?
Interested in Blockadillo? Sign up our Newsletter to be notified when Blockadillo hits the App Stores!