Today's Progress!
We were able to successfully compress a test ship to only 0.005% of its original size! We'd been a bit concerned by the prospect of transferring large uncompressed .BRD's for the initial multiplayer indev, however thanks to some coding magic by Nathan it looks like moderate internet connections will fair quite a bit better!
The plan for the indev is for the end of the week, but that may end up being Sunday evening (EST) for us, as there's still a few things that aren't quite all the way in (in-game chat, ability to possess other entities, joining/disconnect messages, etc).
German Let's Play by JarroFire!
We had some help in the IRC from DayShine and dracorotor to translate JarroFire's Week 28 Let's Play from German to English! From what we hear (and see), it's pretty good!
Revised Sonic Screwdriver!
We've had some... 'comments' made about the previous Sonic Screwdriver design, and so Micah's decided to design a better one!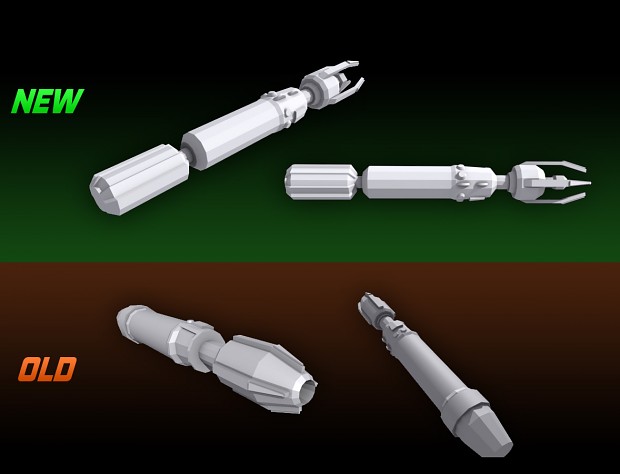 Terah will have to adjust the texture a bit, but all-in-all I think it's an improvement!
Screenshots from May 1st playtest!
A few more shots from the May 1st multiplayer playtest!