Only ten days since my last post, but there's been a bunch of changes to 8BitMMO (click here to play)! Let's go through them:
I've introduced a bunch of new objects. The first set of objects are... TRAPS: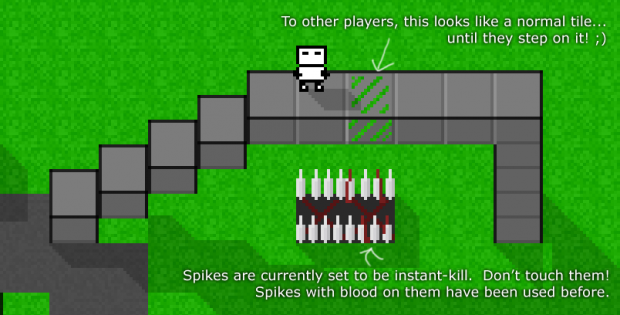 The second set of objects are a set of new construction objects: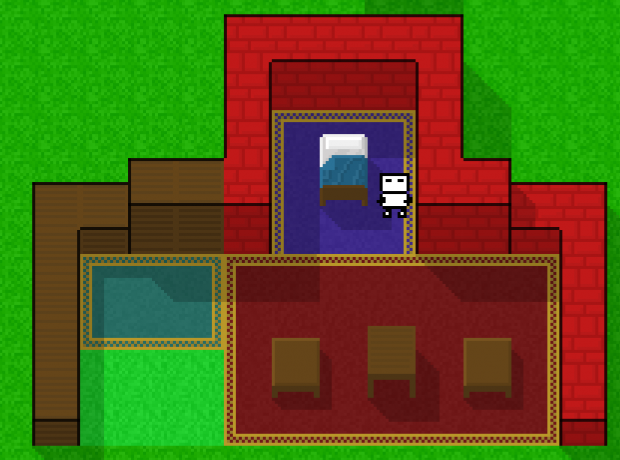 That includes:
Brick (full size & half size)
Wood (full size & half size)
Carpet (new sets of red and purple, and existing blue set is tuned to be more cyan to prevent it looking like water)
Bed
Table
Stools (originally these were chairs with backs, but the collision got complex)
Theft resistant grass (note the lighter shade)
And finally, I've got some general purpose stuff set up:
Newsletter - you can sign up on the right side bar of the main page
Daily Reward - you now get 50 gold each day you log in!
Gold shop - you can now buy gold if you want to support development. This is strictly optional though, you can still earn it the old fashioned way too!
Anyway, that's it for this update. More to come (next week I'll be working on player-created towns), but in the meantime...