Hey everyone,
3079 v2.12.12b has been released!
Improving 3079's graphics was a priority for this release. All new 3D weapons, facial textures and high-resolution fonts have been added. I've also fixed a few graphical glitches, like the lines that appeared through concrete.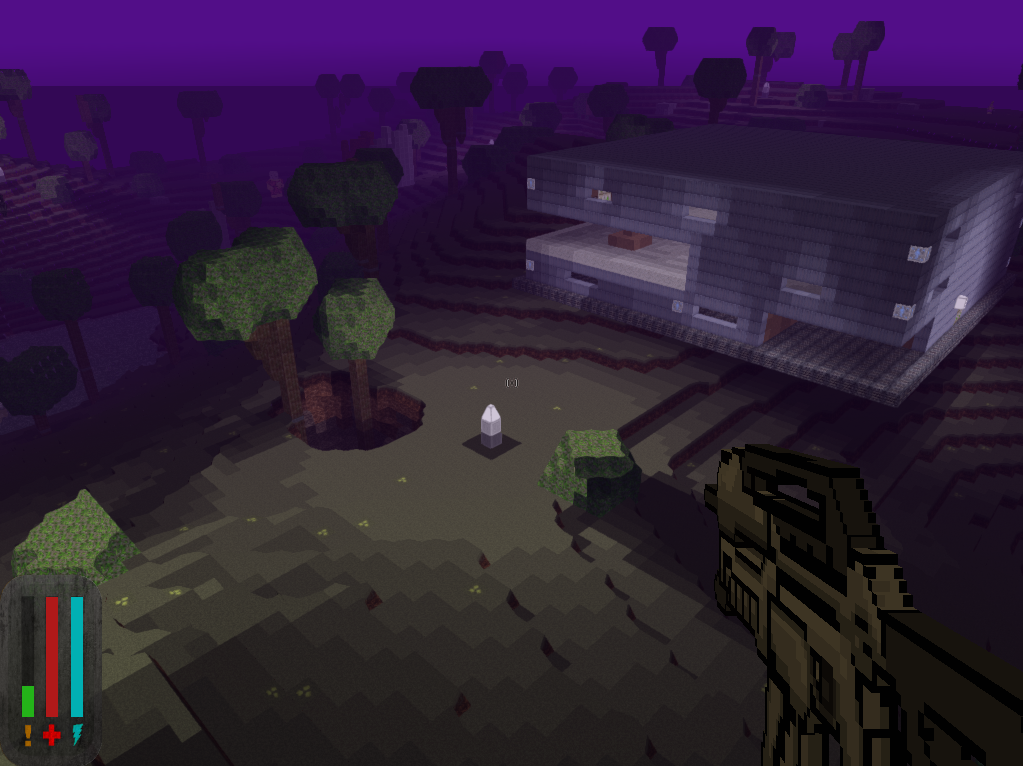 I also added a highly requested feature -- radars! You can now buy these or find them as loot. They show lots of information, like faction via colors, and type via shapes (e.g. leaders are a star, ships and turrets are squares & merchants are dollar signs). I also made them very helpful in buildings, as radar plots will turn slightly transparent if they are on another floor (or just above or below you).
I also fixed the nasty "missing chat messages" bug. I had to fix a network data corruption bug to fix the chat problem, so other strange, occasional multiplayer bugs may be fixed.
What is next? I'm thinking on adding night vision goggles and lengthening the single player campaign. I also want to take another look through the "Suggestion" forums to see what great ideas I should put in too

Here is the complete list of changes:
3D Weapons! No more paper-thin items when held!
Radar item! Now you can use this item to plot nearby targets
New high-resolution font
New face textures from Urcheon
Added another lower graphics setting for slower graphics cards
Added configurable keybindings for console and chat logs
Tweaked the cockpit images to give a little more perspective
Fixed a multiplayer data corruption bug (which fixes the "missing chats" bug)
Fixed a graphical glitch on concrete blocks
Normalized the sounds further to give a more consistent listening experience
Improved movement of network entities a bit
"Start New World" option is now disabled when loading a player for multiplayer
/goto now stops the player from trading with a merchant
/goto now is limited by the distance you've traveled, not your level
Fixed a bug that made everyone friendly when going to a "protect target" quest
Improved resource usage by only initializing item graphics when needed
Added dynamic network compression which should improve server CPU usage
Simplified OpenGL shaders, which may fix the "black terrain" problem
Open doors are no longer closed when loading a game
Replaced the sniper sound with a new one
Raised player name tags in multiplayer