This thread will include all of our alien artwork and under development images. We'd like to open it with a screenshot of a Gray ET, which is being textured/animated right now. Here you have both screenshots, with the model in solid and the wired model.
And also, we will post here the images taken from UFOs on our game. This images are rendered real-time, and are real in-game screenshots. None of this images has been filtered nor altered or mixed with real images. What you see here will be what you will see on the final game.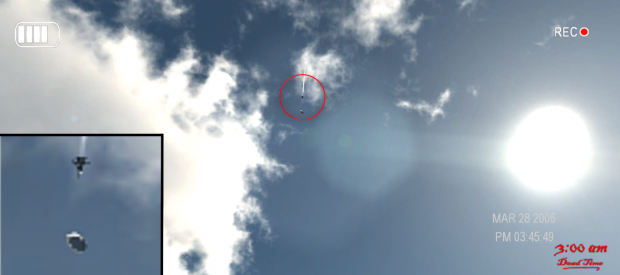 We will also post a thread about demon images, ghost footage, and other with the images from the playable characters. In a few hours, another shots from our shaders will be posted here too. Keep an eye on this forums for more screenshots of the game, and don't forget to comment your thoughts.