We are in Bullet Heaven and want to stay, thanks to playing the above Espgaluda II HD from Cave on the iPad 2. Cave's timeless arcade experiences are inspiring us to make a very polished, thrilling shooter out of Ugly Baby.
In the past, we've looked at classical shooter games with a similar gameplay perspective, such as Space Harrier. However, now we're trying to consider what we can learn from current arcade shooters.
We like how different shot styles allow the player some tactical choice. While controllers, joysticks and virtual controls have solved how to accommodate this tactical choice on the fly, Ichiro thinks the simplest implementation for Ugly Baby would be to allow the player to mousewheel between spread and narrow beam shots as a test.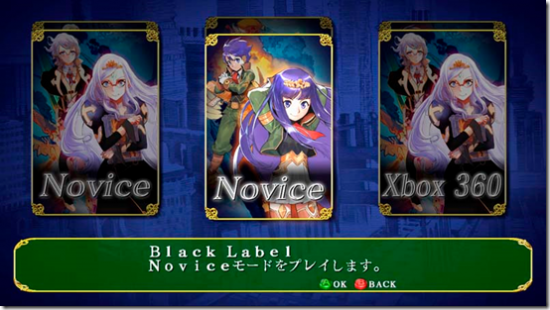 Espgaluda II and other Cave shmups have gorgeous interstitial art that is more stunning than the above mode select images. This made us think we could insert images like her during game loading, endgame, and level creation screens, for example. In addition to adding interstitial art to give Ugly Baby more character, we think that creating impactful explosions, visually stunning enemy and boss designs, and attractive foreground and background art would help create an appealing visual atmosphere.
Aside from graphics, Cave's shmups offer a wealth of gameplay and score mechanics. We'll delve into this later, but for now we ask ourselves this:Say our Ugly Baby enemies each drop gems. The player can collect them to gain... What exactly?Who can say!