The SuperTuxKart Team is looking for modelers and animators to make new karts, character models, environmental models, and animations.
STK has been in active development for seven years and it is one of the most popular open source games, with over 2.5 million downloads. It's available for anyone for free on Linux, Windows, Mac OS X, FreeBSD and Solaris. STK is also translated into many languages. The game is fully playable and the game mechanics are reaching a mature state. However, the game needs to feel more alive and interesting. That's why we want your help, to make SuperTuxKart a truly great game. You can download it here.
These are two examples of the kind of quality we want in new karts.
Emule's kart (though the tires could be more rounded)

Suzanne's kart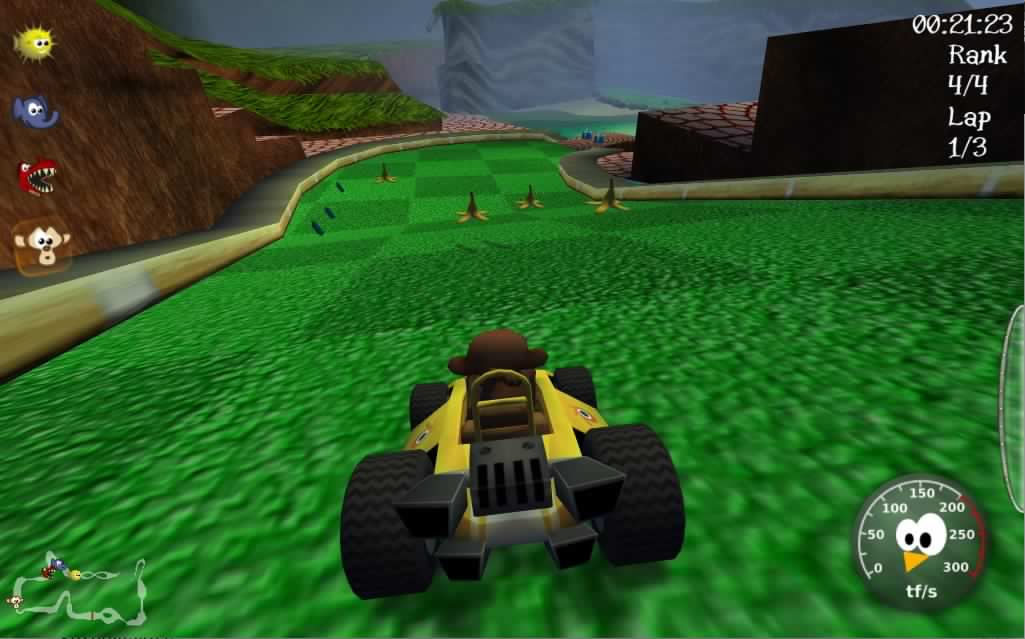 Blender 3d is used for modeling karts. The program is free, but you'll want to have experience with blender (or at least other modeling programs) as a prerequisite. Note that learning blender can be a challenge. Read this page for resources and tutorials on blender. Also read our kart modeling tutorial.
Modeling and Animation Todo
Add more karts and/or improve existing ones

Depending on performance impact: we might add a 'low quality' option in the menu, so that people with a lower end computer can use the lower quality karts.
We are consider having four kart types; extra light, light, medium, heavy. Suzanne's would probably be medium and Emule's would be light.

Improve existing characters and animations


More animations (e.g. waving, fist shaking) to replace the current over-the-top ones (like being sucked up or erased)
New character model for Tux and his kart.

Edited by: toine