Hey everyone,
I've spent the last three years working in conjunction with my best friend to create an action-oriented MMORPG. We still aren't quite ready to be beta testing yet since we can only work nights and weekends on this due to having full-time jobs, but we're at the point now where we'd at least like to introduce people to the game.
We should be beta testing in the next year or so. We've got all the back-end programming done and now we just need to implement content into the game.
A little description of the game:
Meridian Core Online is being made by us, under our newly formed Ghost Mantis Games LLC. It utilizes Unity and is a Massively Multiplayer RPG with a emphasis on the fighting engine. Think Devil May Cry meets WoW. We really just want the game to be fun.
Since I"m the Concept Artist on this project I'll mostly be posting my artwork here, but if you'd like to see screenshots or whatever let me know and I can either have my friend create an account here or get images from him to upload.
Our website Ghostmantis.com has a more complete picture but is still under construction. We'll be posting images, screenshots, tutorials, and even some code for the public to use to hopefully aid in creating your own titles or at least save some people the headache of googling the crap outta things all the time.
Thanks for reading. I hope you enjoy what we've got so far.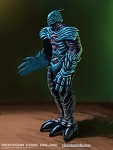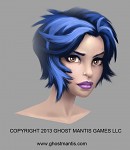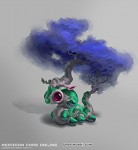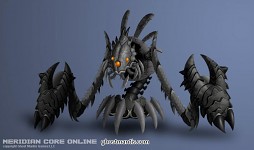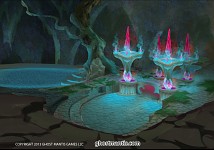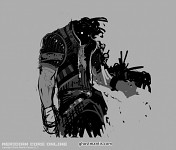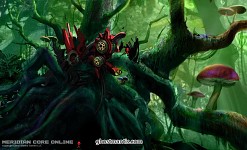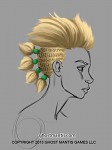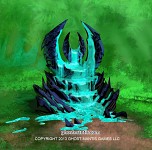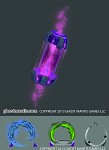 Here's some more stuff from the game, including some screenshots.

The reason the character model isn't textured is because she hasn't been finalized. She's really just there for testing purposes at the moment. Hope you enjoy.
Here's a quick character update to let you know we're still working in this title. This character has already been designed head to toe in black and white, but I haven't gotten around to coloring all of her yet. THis is what I've got so far. I'll try to find the time to finish this in the next two weeks but I'm busy as hell at the moment.
Hope you like it.
Hey,
Here are a few more creature concepts. My partner is currently modeling the penguin looking creature. As soon as he finishes that and I texture it I'll take some screenshots so you can see what the in-game look of one of our creatures will be like.
In the meantime, here are the two new designs.
So my homeboy modeled one of my creature designs for the game. I'll post the final textured version as soon as we can get this thing done!

So I started texturing the penguin like creature. I haven't even touched the arms or legs yet, and the rest of the character needs a bit more refinement, but this is what I've got so far.
Got this little dude finished. Now it's time to move on to the next one.